Works of Our Customers
This photo was sent in by Edith Farminer from the United Kingdom. Here is what she writes: "This is the image of our son's dog Toby. As you can see I have changed the colours to brown as Toby is brown. It is so real, FANTASTIC. Made it into a cushion and will give it to them as a present. At the moment it is on our settee and my husband says every morning, 'good morning Toby.'"
The embroidery design used is the English Springer Spaniel.
Thank you for sharing!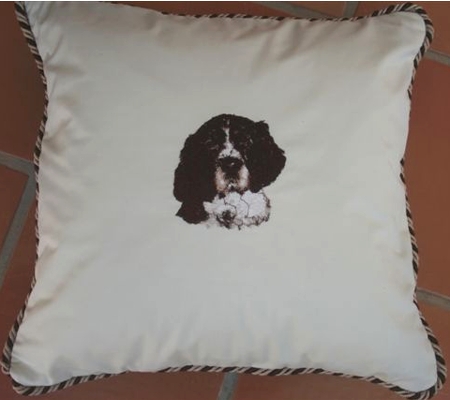 Back to the Works of our Customers page