Works of Our Customers
These photos were sent in by Franziska Whitehead from Virginia Beach, VA.
For the first tote, Franzisca used the dog silhouette design. "Just love the way they stitch out."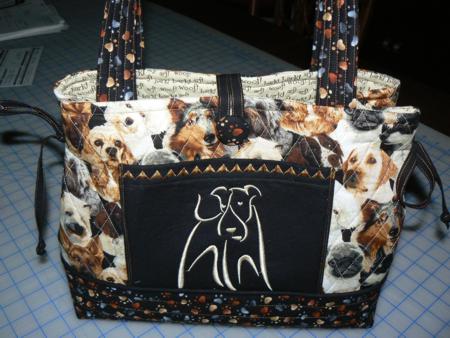 "I also did a purchased tote bag with a photo stitch design as a gift for a friend and they loved it, since it looked just like their dog."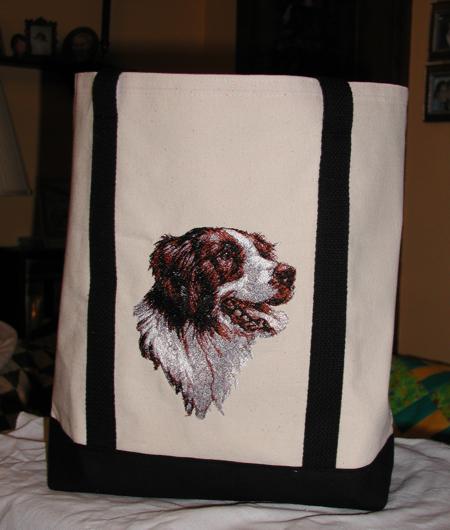 "My granddaughters also received a tote bag with a picture of their dog on it." The design used is Boston Terrier.
Thank you for sharing! Also see the Bow Tucks Tote that Franzisca sent in previously.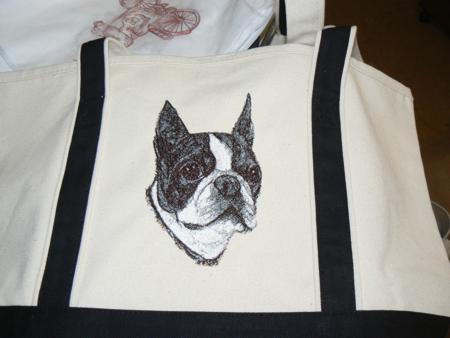 Back to the Works of our Customers page