Works of Our Customers
These photos were sent in by Wendy Shrader from Los Banos, California.
Wendy entered a local fair's juried show with 3 framed works. She managed to take 1st, 2nd and 3rd place! Congratulations and thank you for sharing!
The embroidery designs used are Sakura Blossom, Chief Sitting Bull and Purple Kimono.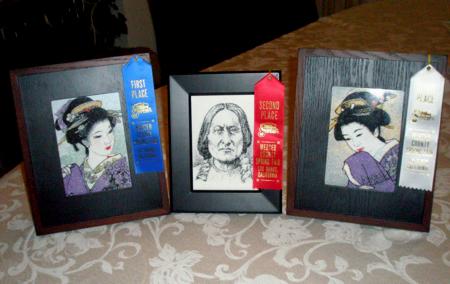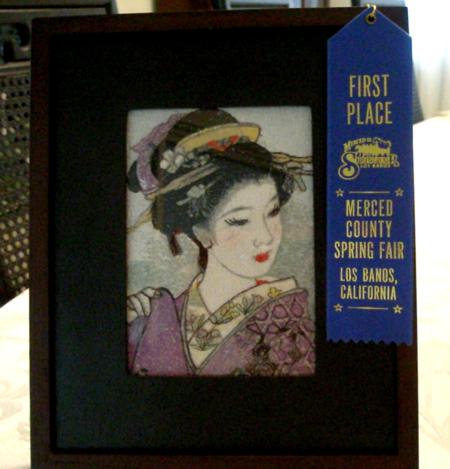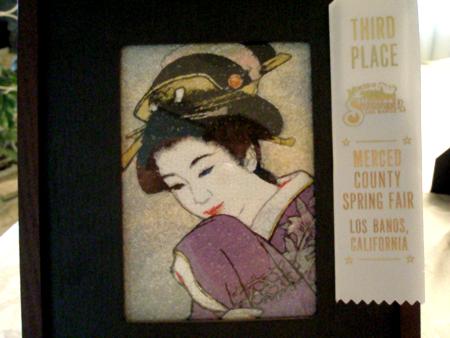 Back to the Works of our Customers page