Works of Our Customers
The photos on this page were sent in by Donna Livingston, Muskogee, OK. Donna embroidered the photo-stitch design of Dream Irises on linen, framed it in trim and made a pillow. The result is very handsome. Danna says that this was her first photo-stitch design and that she's quite satisfied with it.
Thank you for sharing!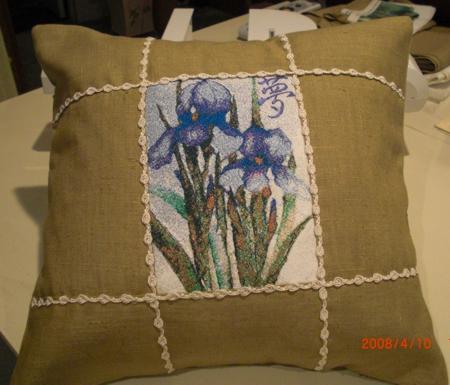 Click to enlarge