Works of Our Customers
This photo was sent in by Susanne Menne, Germany. Suzanne made a free-standing doily using our design Rose Posy. She digitized the background herself. The doily turned out very charming.
Thank you for sharing!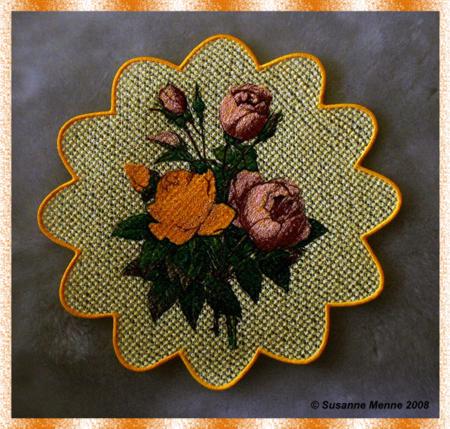 Click to enlarge
You can find more Susanne's works at her Homepage.
Back to the Works of our Customers page