Works of Our Customers
These photos were sent in by Dianne Dinneen from Littleton, CO. Dianne used the Cockapoo photo stitch pattern. She changed the color scheme and picked her colors so that the picture resembles her dog.
Here is what Dianne writes: "The photo was a present to my husband at Christmas. Maxx is our 5 yr old Cockapoo who believes that everyone must be in love with him. The pattern captured his spunkiness. It was embroidered on a Bernina Artista 200 that has been upgraded to 730 status. I have enjoyed showing the finished project to my creative friends. The frame accents the embroidery by resembling a dog collar."
Thank you for sharing!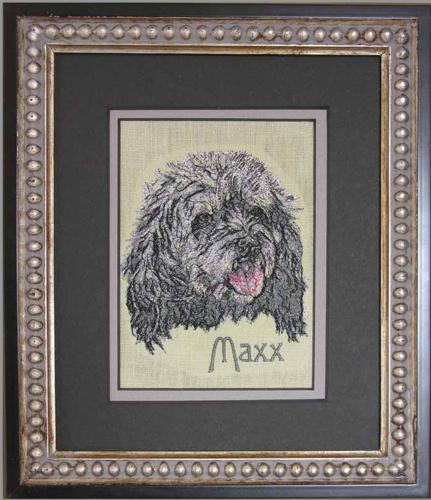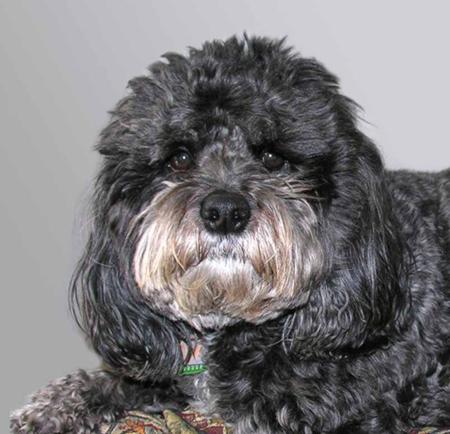 Back to the Works of our Customers page