Works of Our Customers
This photo was sent in by Jean C Libutti-Kubler from Scottsdale, Arizona. Jean made this quilted steering wheel cover. It turned out very cute and whimsical. The embroidery design used is Puppy with Rose.
After we opublished the project, we received many letters of the customers asking for the pattern of the project. Here is what Jean writes: "Although I created the design on the front cover using the embroidered Maltese and quilting, I purchased the pattern for the steering wheel cover at my local quilt shop. Perhaps you can email them and purchase one as well. The name is Desert Flower Quilts in Fountain Hills, AZ (www.desertflowerquilts.com)." We hope that this info will help.
Thank you for sharing!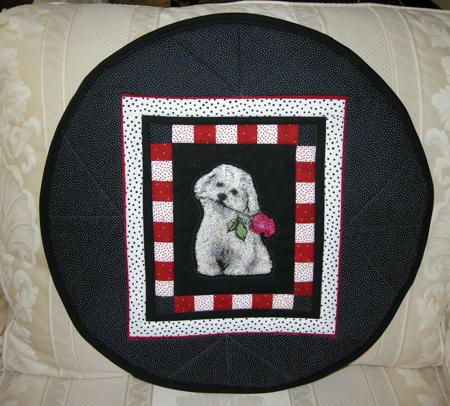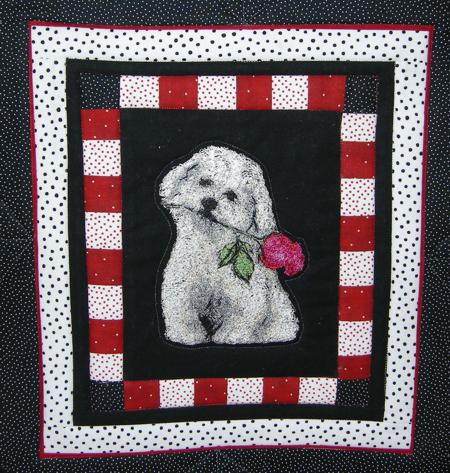 Back to the Works of our Customers page