Works of Our Customers
This photo was sent in by Colleen Johnson from Slacks Creek, Queensland, Australia. Colleen made this embroidery for her sister. She embroidered the Peach Blossom Geisha on white silk dupioni stabilized with Hemingworth medium weight tear-away stabilizer. To decorate the line between the silk and the embroidery she used a gold braid.
The results are stunning! Thank you for sharing!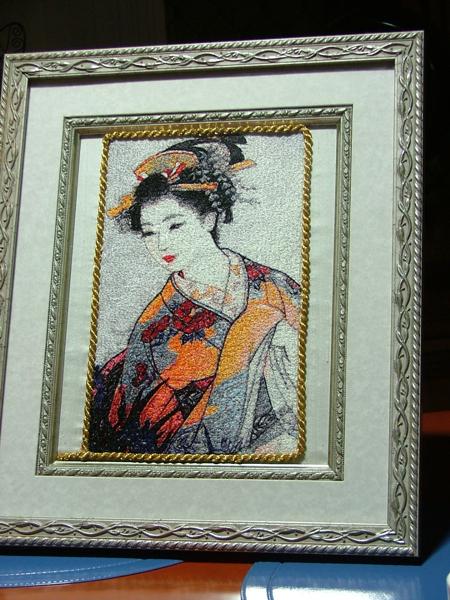 Back to the Works of our Customers page