Works of Our Customers
This photo was sent in by Ayleen van den Heever, from Kempton Park, South Africa. Ayleen writes: "I am sure you will recognise the lady's face from Photo Stitch Lesson #1. I used iron-on interfacing at the back of the fabric. After I hooped this, I placed 2 layers of tear-away stabilizer underneath the hoop, which was left on the design to make it more stable in the picture frame. I used 40-weight thread and 90/14 needle as the fabric was heavier.
It really came out very nice and it looks so real, that I have been asked by my friends "I didn't know you could draw" . This was a birthday gift for a special friend."
Thank you for sharing!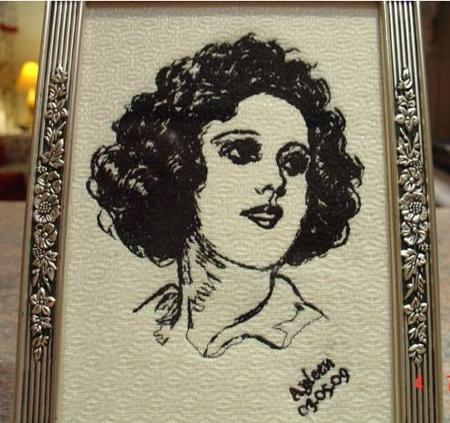 Back to the Works of our Customers page