Works of Our Customers
Colleen Johnson from Slacks Creek, Queensland, Australia, sent in her latest work - Woman Playing the Guitar by Renoir. Here is what she writes: "Here is my lady with guitar framed ready to go to a friend in Spain. I used a cream heavy upholstery weave material with a fine gold fleck through it. I am thrilled it looks just like a tapestry on this material, the material around the border with texture and the gold fleck looks really good."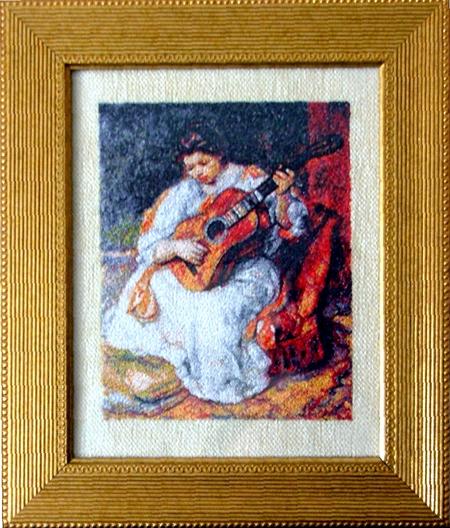 Colleen has also sent in pictures of her 17 th Century French lady and her Blackamoor attendant. "I received 100 points out of 100 and I received cup for champion doll of the show. I make everything from doll body up, she has corset and boned satin quilted hipster, two linen and lace petticoats and silk embroided shoes. Hair is Mohair wool sewn into head, outfit is pure shot silk, with handmade roses and organdy bows. The face is hand embroided . The blackamoor is made in the same way with the French Lilly embroided on vest and cape, boots are suede leather."
Although this work does not feature any of our designs, we liked it so much that we thought it would be a good idea to share them.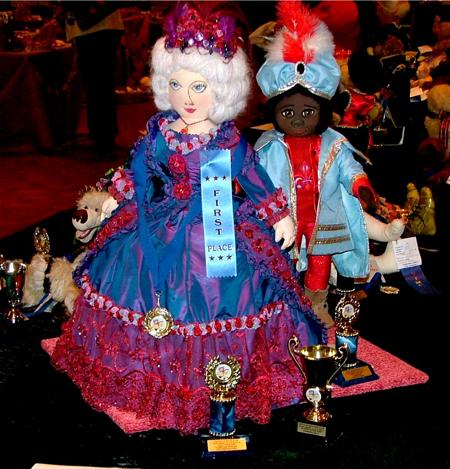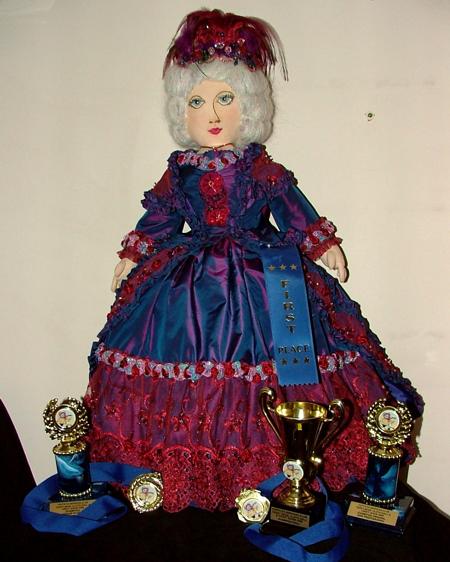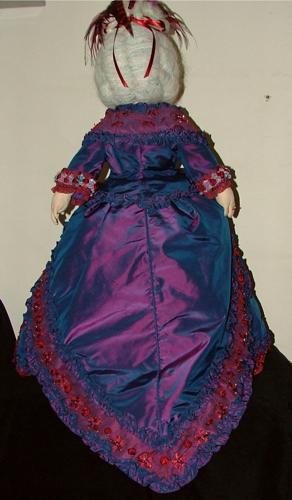 Thank you for sharing!
Back to the Works of our Customers page