Works of Our Customers
The pictures on this page were sent in by Ayleen van den Heever, from Kempton Park, South Africa.
Here is what Ayleen writes: "These are another two of my finished projects for you to see: Red Blooming Tea Rose and Pink Heart Rose. I ironed a piece of ordinary interfacing onto the fabric used. I hooped a layer of Avalon Plus (wash away stabiliser) and sprayed some Spray & Stick onto the Avalon Plus and pinned the fabric into the frame. I decided to use a Metafil needle with 2 layers of Stitch & Tear (tear away) stabiliser. Both came out stunning!!
These are really special birthday gifts – something different."
Thank you for sharing!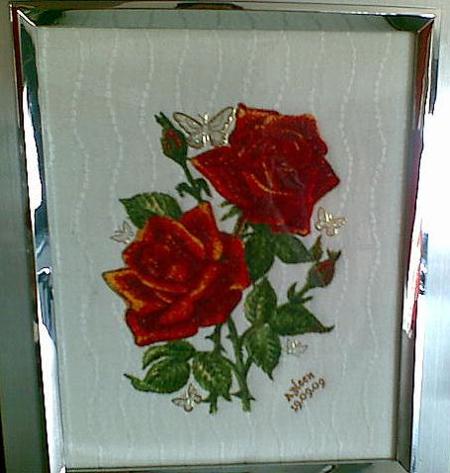 The upper picture features Blooming Tea Roses.
The bottom picture features Pink Heart Rose.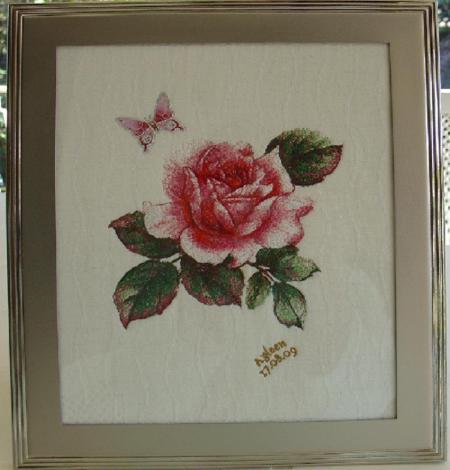 To see more framed works by Ayleen, click here.
Back to the Works of our Customers page