Works of Our Customers
The photos were sent in by Ayleen van den Heever from Kempton Park, South Africa. Here is what she writes: "I have attached my 2 Poinsettia designs which I gave as Christmas gifts. The Poinsettia in the bowl I embroidered for my husband. Have also attached close ups of the stitching for you to see. The only different material I used is " Iron-on Stayflex" instead of the normal dress interfacing. This I found to be more stable."
The designs used are Christmas Bouquet in a Vase and Poinsettia.
Thank you for sharing!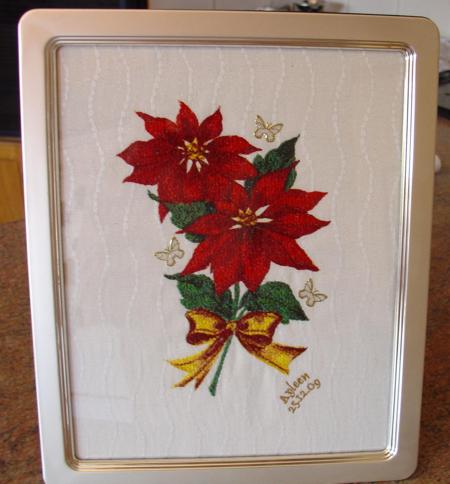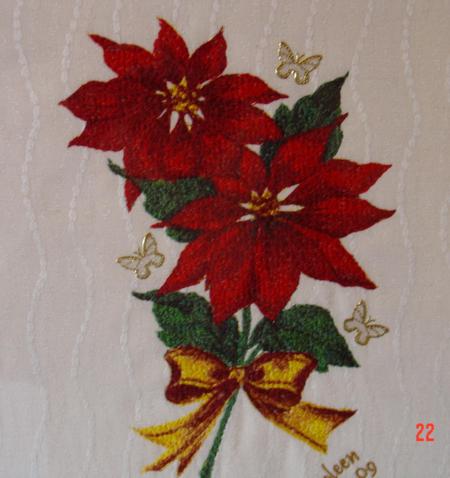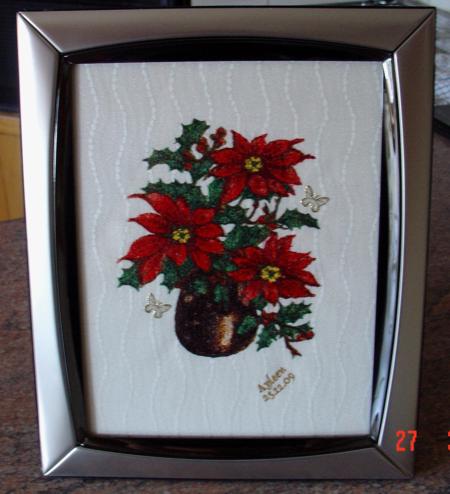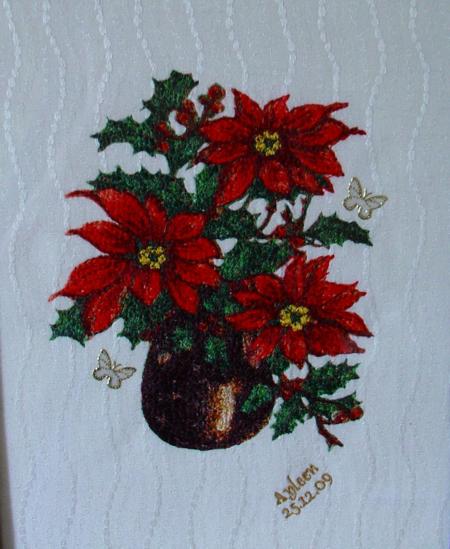 Back to the Works of our Customers page