Works of Our Customers
This photo was sent in by Megann Sheckler from Monterey, TN. Megann made this tote bag as a gift for her son's girlfriend. She wanted to try this project for a while, but was waiting for the right occasion to try it. The designs used are from the Summer Fashion Set. You can find the tote bag pattern on the project pages.
It looks great, and we hope that your giftee enjoys it! Thank you for sharing!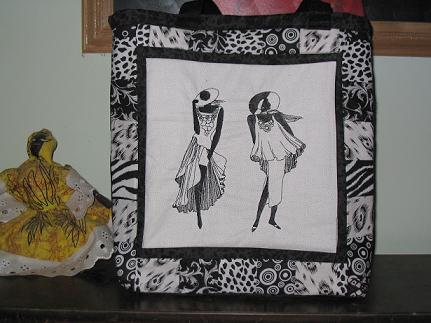 The front