Works of Our Customers
This photo was sent in by Carol Thompson from Howel, MI. Her message was very short and to the point: "I love the ballet designs!"
Thank you for sharing and we're glad you enjoyed the designs! The quilt is beautiful.
The embroidery designs used are from the Ballet Redwork Set.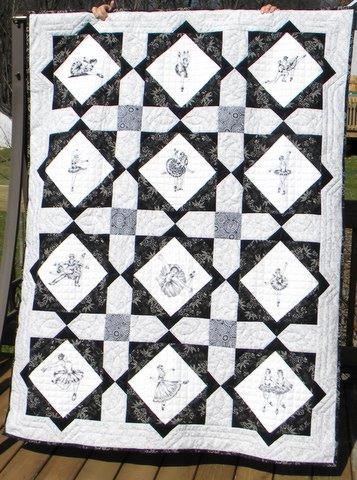 Back to the Works of our Customers page