Terry Towels with Lace Designs
Rosemary Hinkle from North Carolina sent in these photos:
"This is the Sunflower lace. I embroidered it on 2 hand towels. It's a great way to use the lace patterns, especially the holiday designs for gifts for your friends."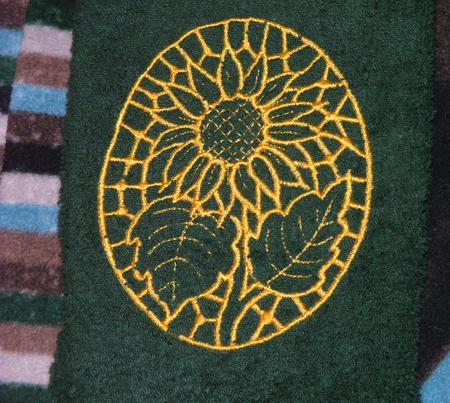 "I did these two hand towels using the Lighthouse Lace for my older daughter who has a nautical theme in her kitchen."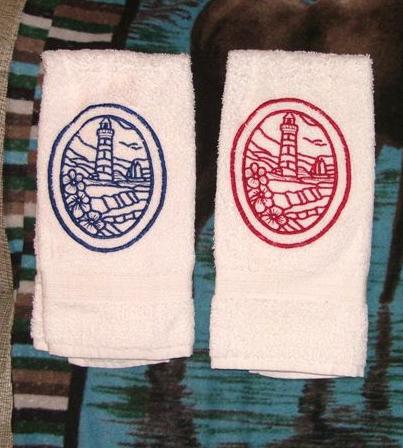 "This is the same Lighthouse Lace with an initial embroidered on the bottom part of the towel."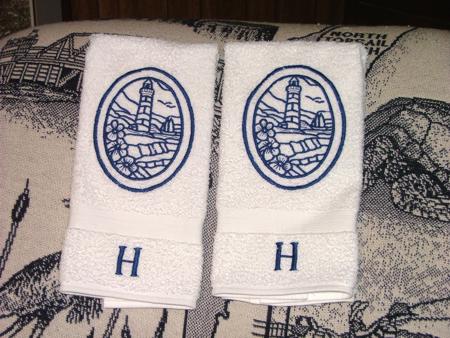 Back to the Works of our Customers page