Works of Our Customers
These photos were sent in by by Marjorie Hendrich from Kansas.
Marjorie writes: "My tote is finished. I love it and so did the judge at the fair. I received the Best of Show award for it.
I loved the extra detail you featured on your tote but wasn't sure how to do it so left it out. I added some extra pockets to the lining. Added an attachment to hang my car-keys. No more "digging in the bottom" of this bag! I hope you enjoy. I love it and have shown it at the fairs I've been judging this week just as an incentive for these wonderful young people who are sewing to show what they can do as well.
The handles were some I purchased and fit in perfectly with the color of the embroidery. Hope you enjoy. Thank you for such wonderful inspiration."
The embroidery design used is By the Seashore by Renoir.
You can find the pattern for the bag on the project page: Quilted Impressionist Summer Bag with Embroidery.
Thank you for sharing!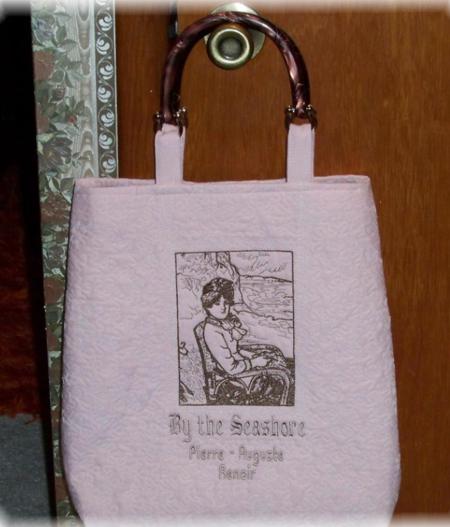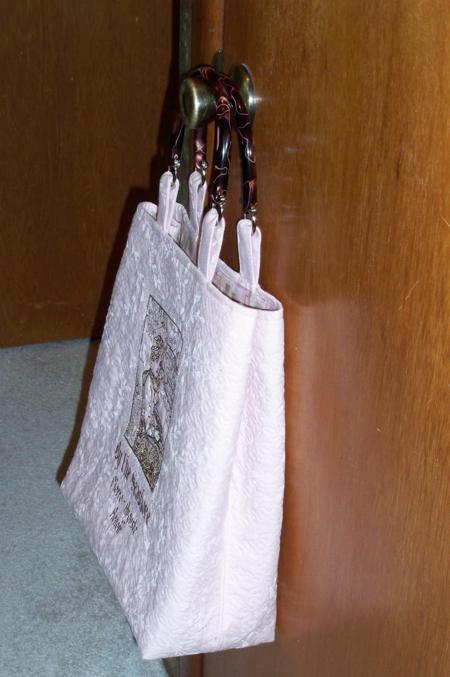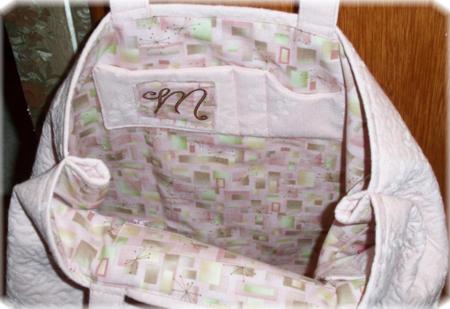 Back to the Works of our Customers page