Works of Our Customers
These photos were sent in by Susan James from Australia who makes tote bags for all her friends. She attached a picture of her dog, too! Here is what she writes:
"I made special bags for my doggie-walking friends, the images were so like the dogs they were owners of (slaves to) that they could not believe it. I have made them with an upright pocket inside for a bottle of water a small inner pocket for tissues or "slobber cloths" made with the dogs' portraits you digitize, and an outside pocket for things other than dog stuff or, for me, the Smackos treats we have in Australia. My own dog Dante is a Shih Tzu, but the South Russian sheepdog side view is him to a T he has never been clipped and has never had the hair tied back so he resembles a mobile mop, in fact he looks more like a Lhasa Apso than a Shih Tzu but is all dog with a large dog temperament."
The embroidery design used on the bags are one-color dog sketches from the One Color Dog Breeds Section.
Thank you for sharing!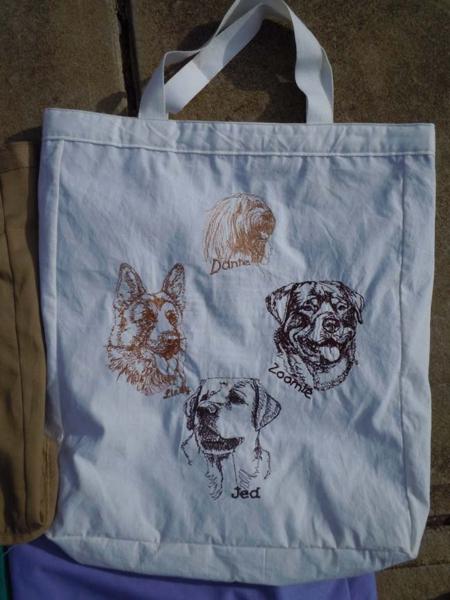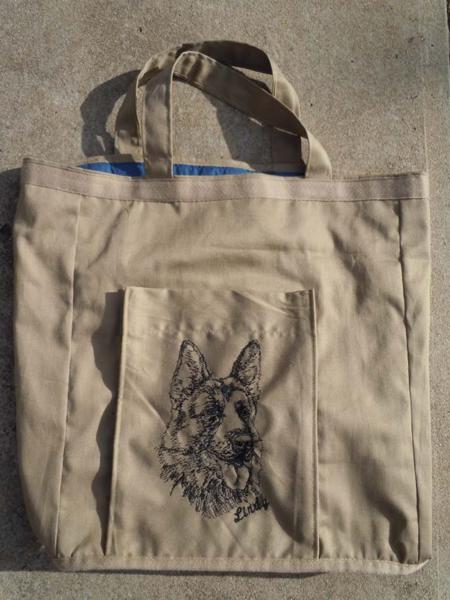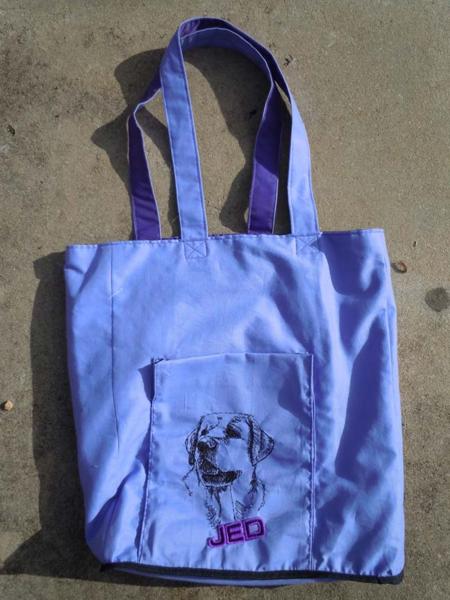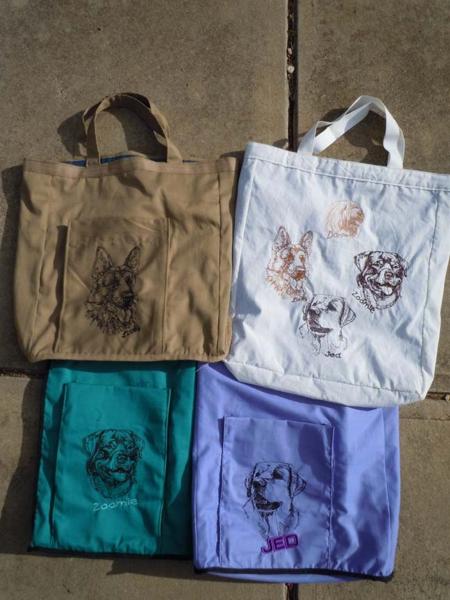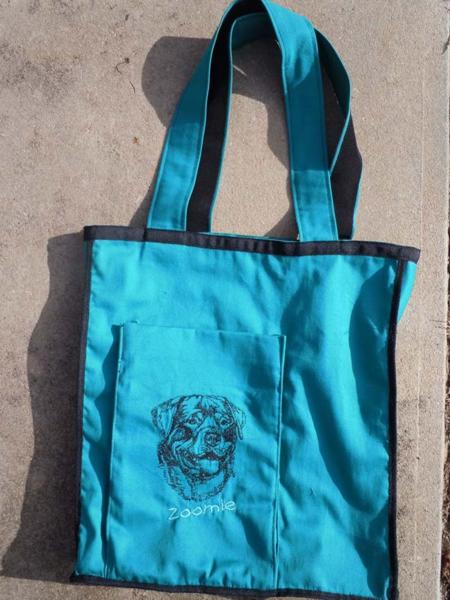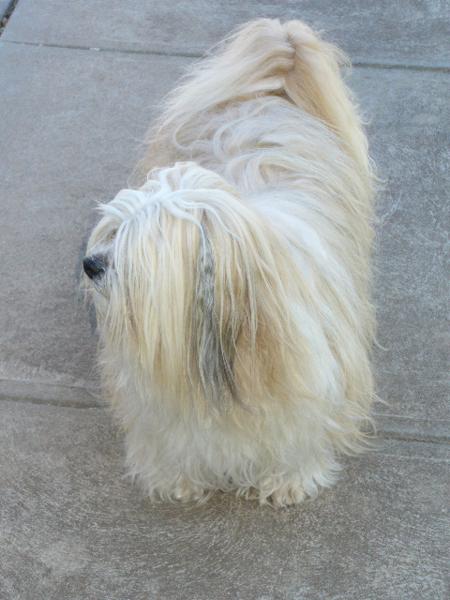 Back to the Works of our Customers page