Works of Our Customers
This photo was sent in by Sue Schriever from Ohio. She writes:
"My daughter has 2 terriers. I made a pillow for her because your 2 designs are the spitting image of her dogs, even down to the stripes on their head and size of the dogs."
The embroidery designs used are from the Boston Terrier Set.
Thank you for sharing!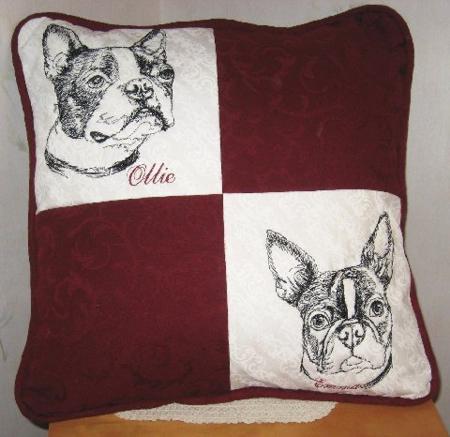 Back to the Works of our Customers page