Works of Our Customers
This photo was sent in by Choon-Lian Yim from Sydney, Australia.
"Just wanted to share with you a bag that I made for my younger sister. I used silk dupioni for the bag and embroidered the design from the Geisha Blackwork Set III."
Thank you for sharing!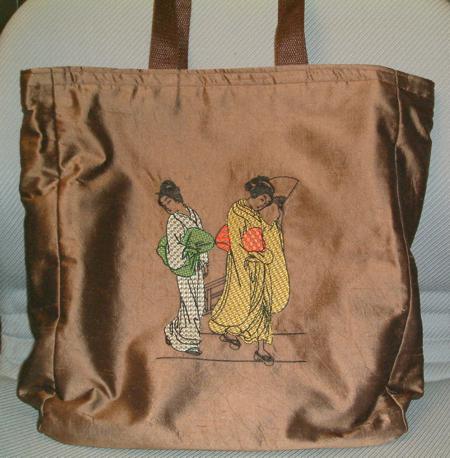 Click to enlarge