Works of Our Customers
These photos were sent in by Janet McBride, from West Richland, WA, who made a whole gallery of doggie projects. She writes:
"The tote is of a dog called "Porsche" that passed away last month. It was a special gift to the owner. The Schnauzers I gave to a friend who owns one."
The embroidery designs used are from the Dog Breeds section of our catalog.
Thank you for sharing!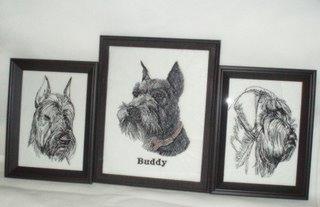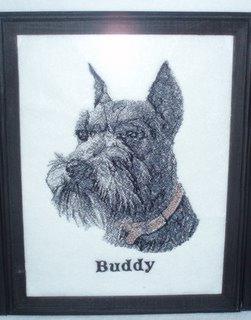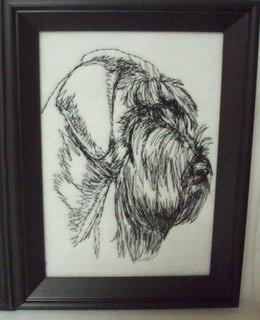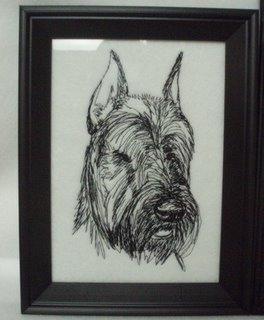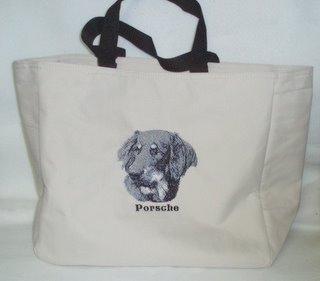 Back to the Works of our Customers page