Works of Our Customers
Tote-Bags with Dogs Designs
Mrs. Pat Fielding from UK has sent us sevel photos of her works. Pat makes these tote-bags of leatherette. As we can see photo stitch looks good on leatherette. Pat uses iron-on medium-weight stabilizer.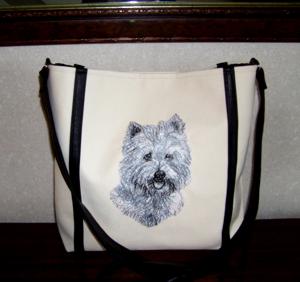 This tote-bag is of cream leatherette trimmed with black leatherette and is fully lined in black with 2 inside pockets on each lining panel. The bag is decorated with the Cairn Terrier design.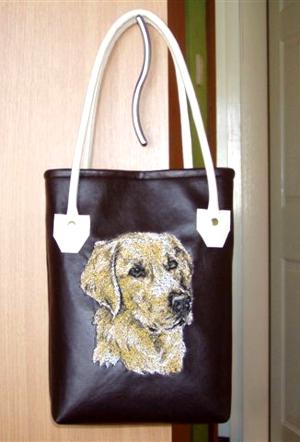 The Golden Retrievers (Golden Retriver and Golden Retriever III) are used to decorate these two tote-bags. As you can see all totes are unique and very attractive. It's difficult to say which one is the best.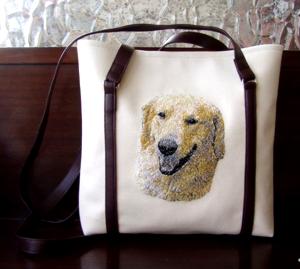 Back to the Works of our Customers page