Works of Our Customers
This photo was sent in by Jeanne Knudsen from California. Jeanne made these doll dresses using the Sunday Dress and Vest for 18 inch Dolls with Battenberg Lace pattern. However, she made the ruffle her own way: "I just measured a piece of fabric for the ruffle and stitched the lace by itself, enough times to go around. ( I took off the fabric section of the bottom lace design so I could stitch only the lace and then sewed it to the ruffle) I used the 4D program from Husquvarna/Viking, I have the diamond machine."
Thank you for sharing!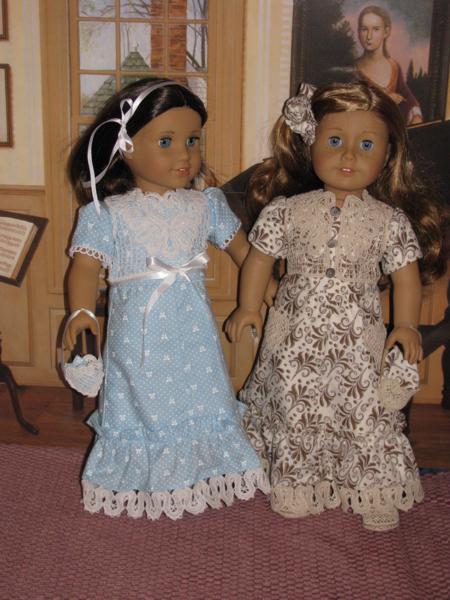 Click to enlarge
Back to the Works of our Customers page