Works of Our Customers
These photos were sent in by Sandra Williams from Southfield, MI.
"I wasn't sure how to do this but here is my Christmas table runner that I got from you as a free pattern. I was going to embroider something else in the blocks but I like your candles so much that I talked myself into buying them! I think it turned out very well! Thanks for the pattern! I adjusted the size of the candles on my software. I added another 3 blocks to make it big enough for my table. It worked out just fine! I got to use all 10 of the candles that way, too! I hope you like it as much as I do!"
The embroidery designs used are from the Christmas Candle Redwork Set I & II.
Thank you for sharing!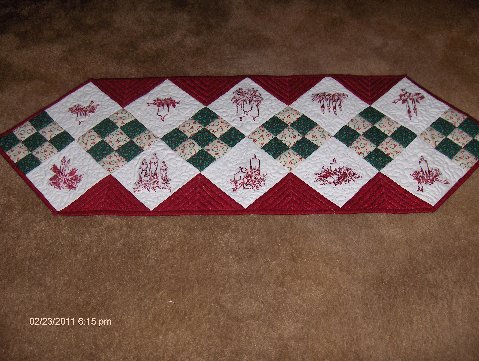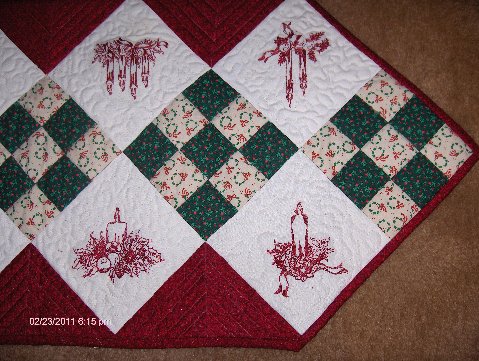 Back to the Works of our Customers page