Works of Our Customers
This photo was sent in by Anne Shelbaer from Pueblo, Colorado.
"I am thrilled with the way the poppies came out. Er, just like yours with the help of 4 different thread colours to attain such a beautiful finished project. It took us more time finding a frame for these as I had thought black would be the best. I mounted and framed the poppies myself and stitched them on silk noil.
Thank you for your wonderful photo stitch designs. I am so pleased with the final picture."
The embroidery design used is Wild Poppies with Wheat Ears.
Thank you for sharing!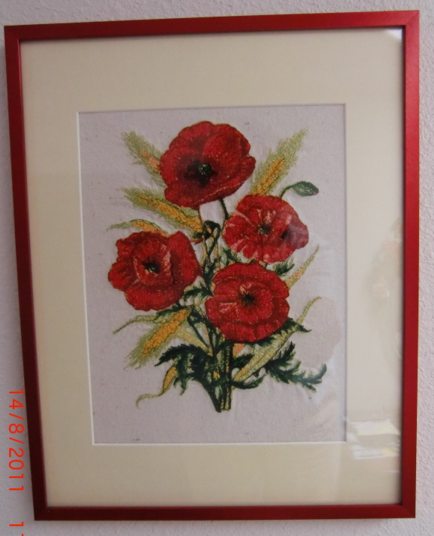 Back to the Works of our Customers page