Works of Our Customers
This photo was sent in by Nancy Herring from San Clemente, California.
"I wanted to show you the beautiful Mucha Lady designs I have stitched out and framed for my daughter's Christmas present. I LOVED doing these designs and have custom ordered 5 more frames and I will be stitching out a set for myself!"
The embroidery design used are Fruit, Flower, Ivy, Laurel, and Reverie.
Thank you for sharing!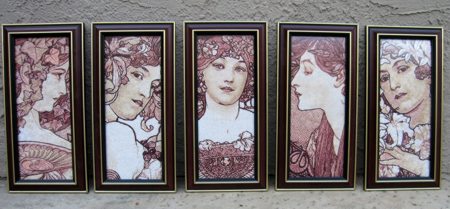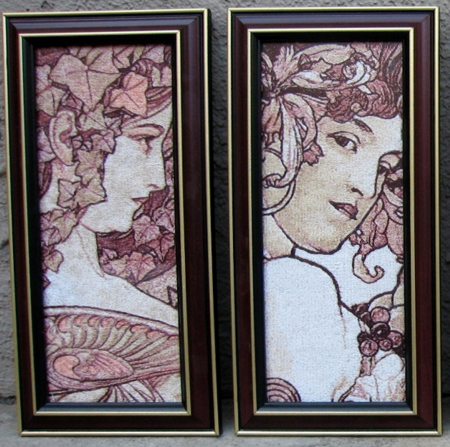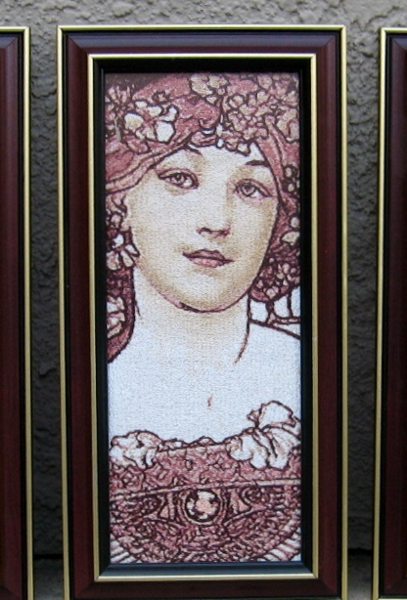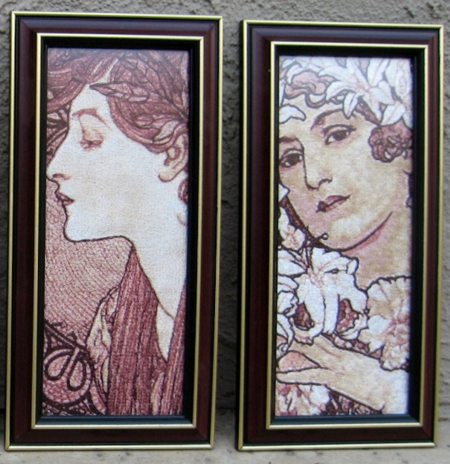 Back to the Works of our Customers page