Works of Our Customers
This photo was sent in by Maureen Fresco, from Durban, South Africa.
"I have just finished the oranges runner. Unfortunately I could not find the same material you used here, but I am so pleased with the result of my picture stitch. I studied your tutorial and the only problem I encountered was because I did not have iron-on stitch and tear, but have now bought some and the next picture stitch will be on that. Thank you for the very good and detailed tuts."
The embroidery designs used on the tablerunner are Oranges and Oranges.
Thank you for sharing!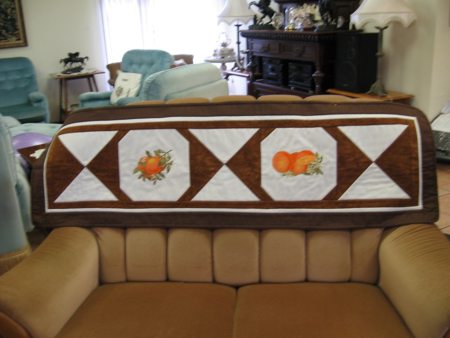 Back to the Works of our Customers page