Works of Our Customers
This photo was sent in by Biserka Brito from Upland, California.
"This photo stitch of Our Lady Of Guadalupe was a delight to embroider and to adorn with embroidered appliqué motifs. The embroidery is in memory of my beloved mother Ljiljana.
Thanks to Advance Embroidery Designs for the gorgeous embroideries and excellent digitizers."
Thank you for sharing!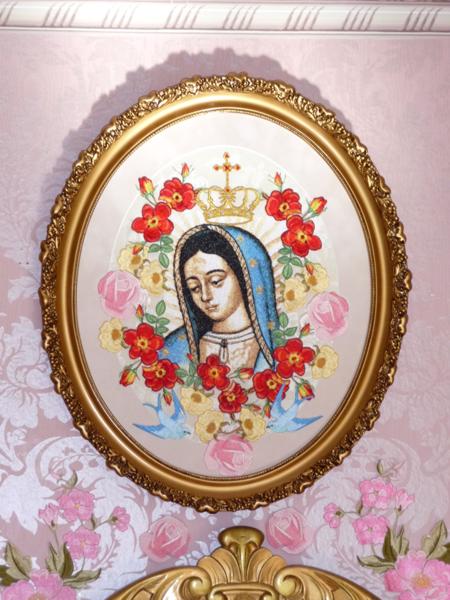 Back to the Works of our Customers page