Works of Our Customers
This photo was sent in by Debbie from Texas.
"American Gothic by Grant Wood is the perfect gift for a friend. She has just purchased a barn to remodel and live in. I have embroidered this on cross stitch fabric and framed in worn wood look.
I know most of us don't take time to send our use of your wonderful designs, but do want to let you know they are always wonderful to sew out!"
Thank you for your kind words and sharing!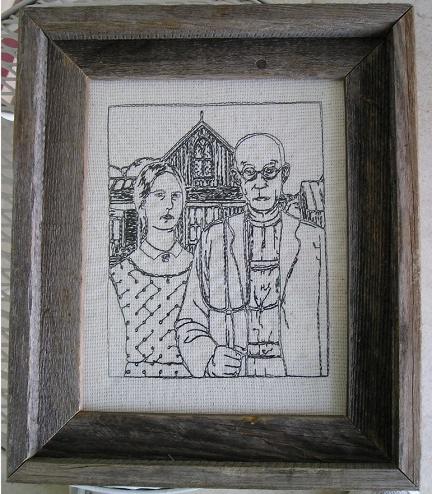 Back to the Works of our Customers page