Works of Our Customers
These photos were sent in by Colleen from Brisbane in Australia .
"This is Pavonia by Leighton. It is stitched on heavy cream tapestry with Admelody Rayon thread. I have also added black lacework around the edges in large scallops. "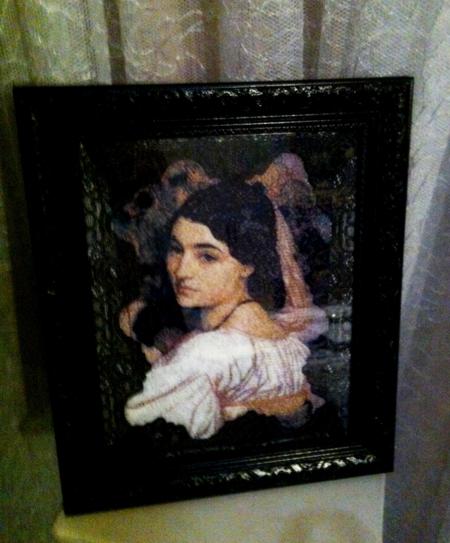 "I have just finished embroidering this elegant Portrait of Ballerina on my Janome MB4.
I used cream tapestry with gold fleck, and added a black and gold border."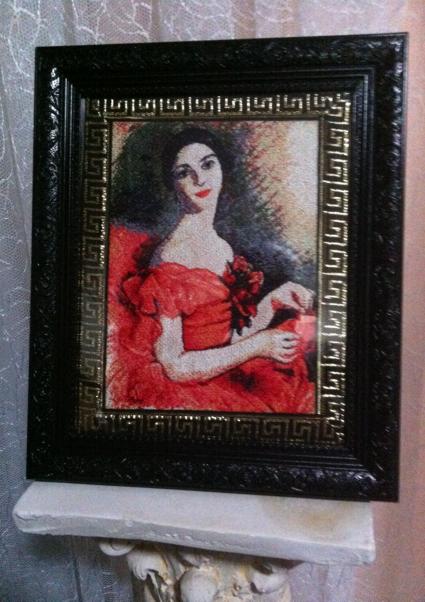 Thank you for sharing!
Back to the Works of our Customers page