Works of Our Customers
This photo was sent in by Lydia Winkler from Tucson, Arizona whoi embroidered and framed the Our Lady of Good Counsel by Pasquale Sarullo design.
"I used Floriani (that I prefer) and Sulky thread. To stitch out the design took me about 7 hours but worth every minute. "

Thank you for sharing!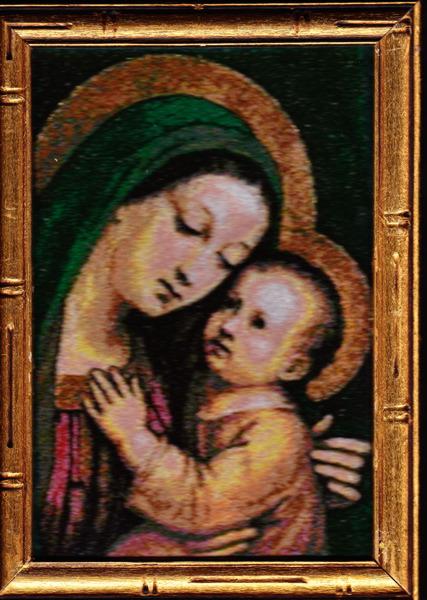 Back to the Works of our Customers page