Works of Our Customers
This photo was sent in by Lilian Trubert from Coarsegold, California.
"I love art nouveau, and I am only luke warm about the lacy doily stuff. This design is oo-la-la! The napkin is tres chic.
The napkin on the bottom was done on a Walmart no iron napkin, and since it was thin, it did not stitch out as well as the heavier 100% cotton ones, but that fabric was a very difficult fabric to work with due to the coarseness of the weave. Live and learn! Back to the more expensive high thread count napkins."
The embroidery design used is Art Nouveau Cutwork Insert.
Thank you for sharing!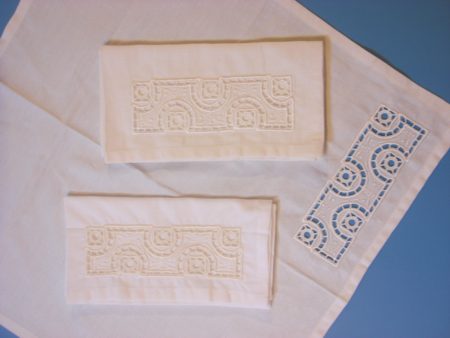 Back to the Works of our Customers page