Knitted Summer Top with Embroidery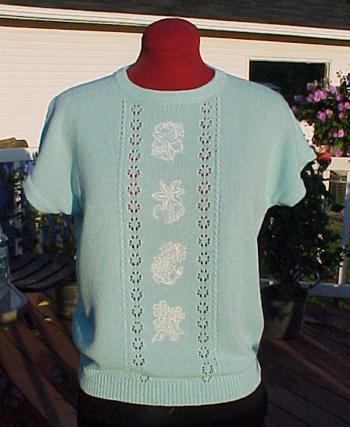 This photo was sent in by Gerda Stitt from Jackson, MI, who is a knitting expert and the owner of a wonderful website. She machine knitted this beautiful summer top and then embroidered four designs from the flower embellishment set onto the front of the top.
She wrote:
"My stabilizer is Badgemaster, which I hooped tightly, then I lined up the sweater (on which the sideseams were still open) and pinned it in place. I put more Badgemaster on top and started stitching. I repeated this for every one of the small designs."
Many thanks for sending us your advice and pictures of your outstanding work, Gerda!
Back to the Works of our Customers page