Works of Our Customers
Lorna Engwall from Illinois has sent some of her beautiful projects using Fine Art designs. She writes, "I love the fine art embroidery designs and have done several to decorate the walls of my home as well as for gifts."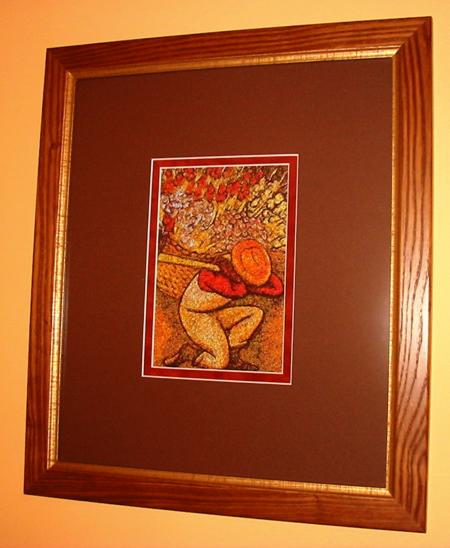 Flower Vendor by Diego Rivera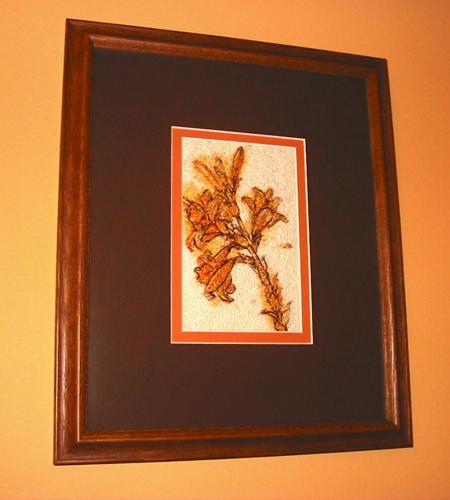 Lily by Leonardo da Vinci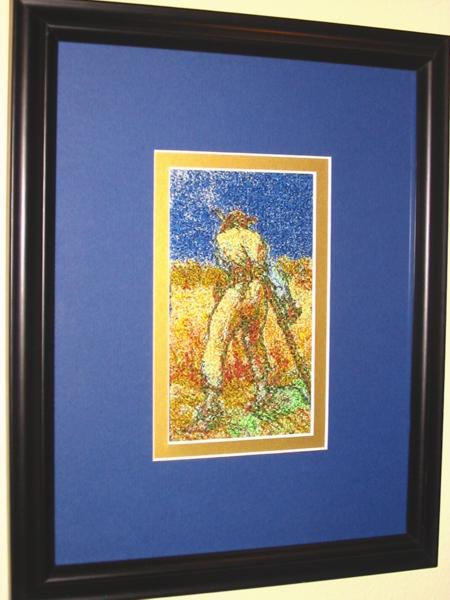 The Reaper by Vincent Van Gogh.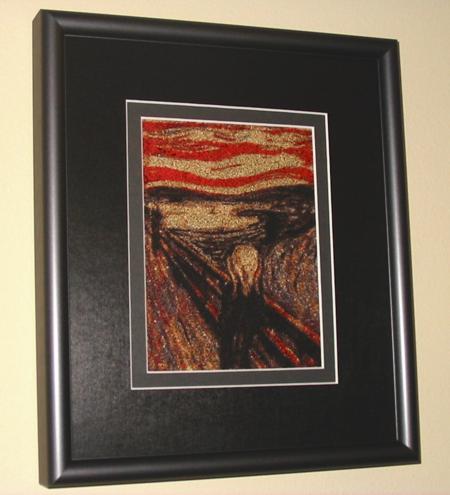 The Scream by Edvard Munch.
Back to the Works of our Customers page
Mailing List

Special Offers
Announcement
Featured Project
Tutorials
Most Popular Designs