Works of Our Customers
Jeanne Abramson writes:
"Just thought you'd like to see photos of some of your dog designs. Many of the designs came from you and the balance came from Embroidery Library.
I made a throw for my mom who's in an Alzheimer's ward in Indiana. Since their long-term memory stays with them longer than short-term, I decided to do family dogs that we had when we were kids. I also did dogs that all of us kids have now, so there's something for everybody. I think she'll enjoy all the dogs and she won't even have to feed them.
Thanks for the great photo-stitch work. It's difficult to find dog designs that are realistic, so many are cartoony."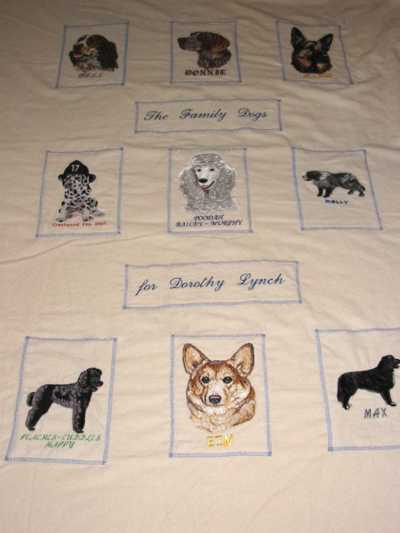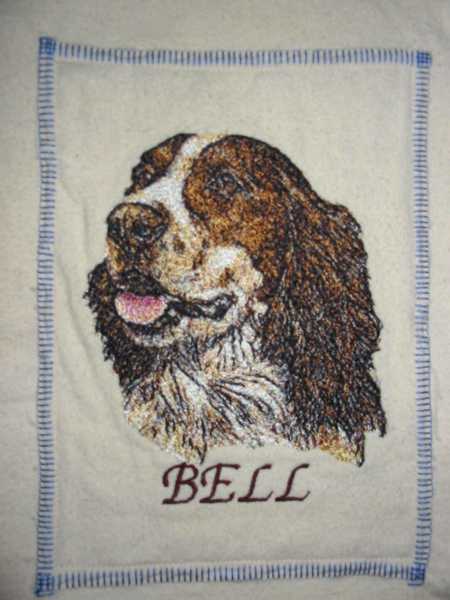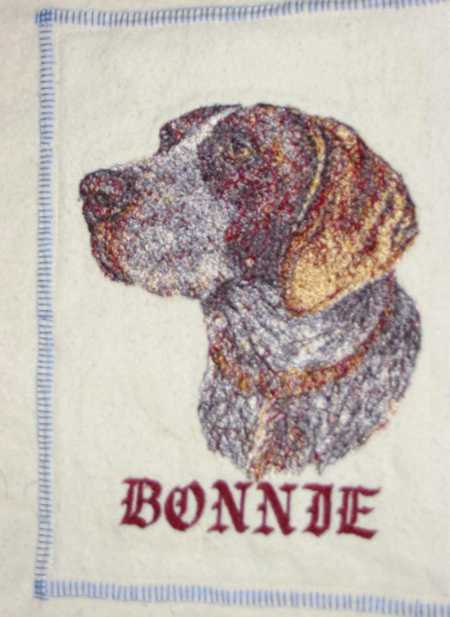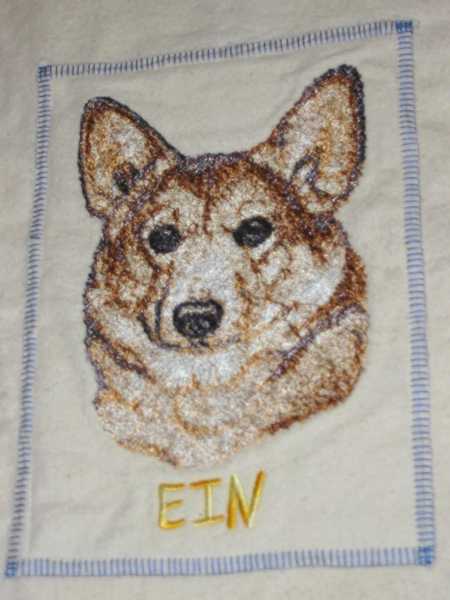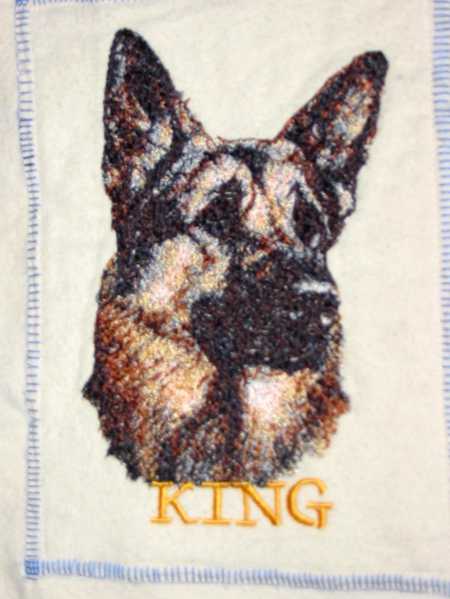 All these designs can be found on our Dog Breeds page.
Back to the Works of our Customers page