Works of Our Customers
The photos of this work were sent in by Linda Estrada, Arkansas, US. Linda made the Indian Chiefs Quilt.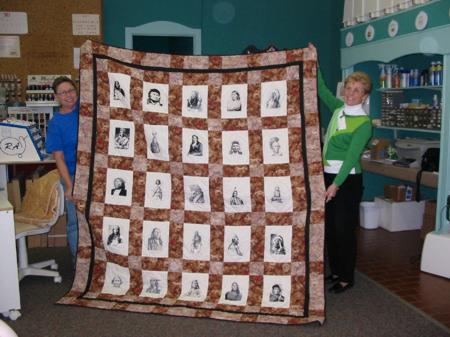 Linda and Loise, her friend, with the quilt.
A close-up of the quilt. This large project uses the designs from our Indian Chiefs collection and took much time ad effort to complete.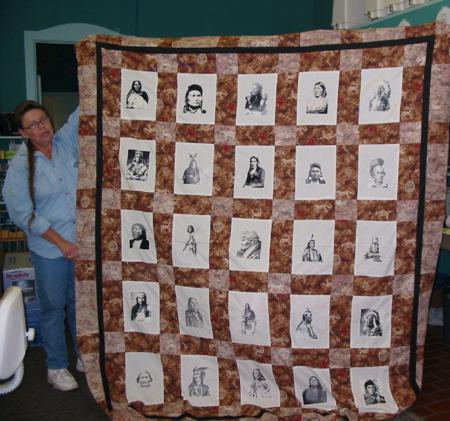 Linda with the quilt.
Thank you for sharing these photos with us!
Back to the Works of our Customers page