Works of Our Customers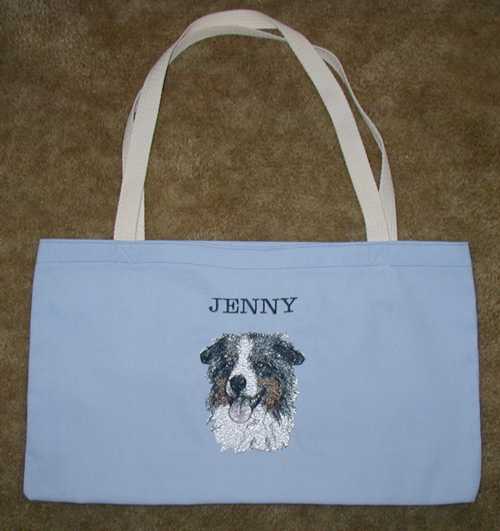 This picture was sent in by Trish Karton, Virginia. She made a tote bag with the Australian Shepherd design. Here is what she wrote: "I made this bag for a friend of mine with a picture of her best buddy. I had to change the colors, but I really liked the finished project. My friend will have a bag to put her knitting in."
We are sure your friend will love the bag! Thank you for sharing!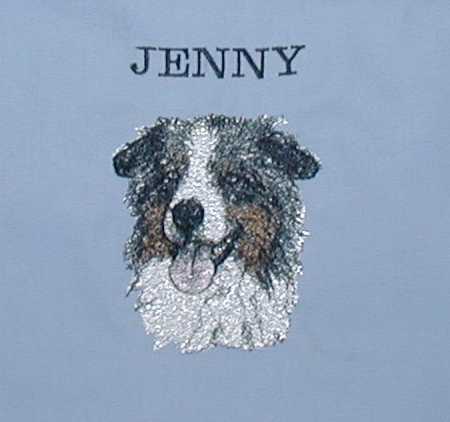 Back to the Works of our Customers page