Works of Our Customers
Eleanor Falcetta from Troy, IL, stitched the Rottweiler design on a pillow for a friend. She wrote:
"It stitched out so beautiful and she [the friend] was so pleased. Thought you would like to see the Rottweiler pillow picture."
We really like it very much. Thank you for sharing!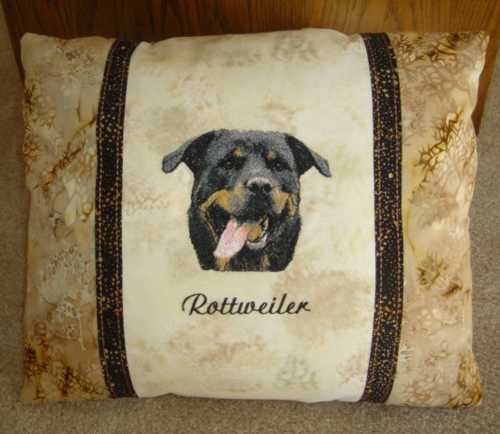 Back to the Works of our Customers page