Works of Our Customers
Anja Riemens, from the Netherlands, sent in the pictures with the Cardigan for 12-inch dolls and Jacket and Dress Outfit for Tonner 16-inch Dolls. She wrote:
"Today I finished this cardigan and put it on a doll. I used the front panel
with the smaller flowers twice. I liked that better.Also I made a tote bag out of the short sleeves. I stitched them together and lined it with pink cotton to match the doll's pink sweater and shoes."
"I stitched the 16 inch doll cardigan I ordered lately also. It's lovely.
Here is how it looks on my doll.
Now Riley also wants such a nice warm cardi as auntie Tyler has."
Great job! Thank you for sharing!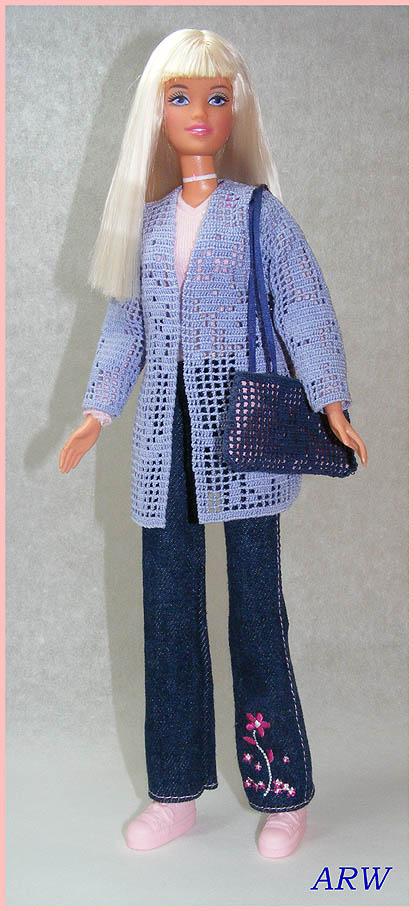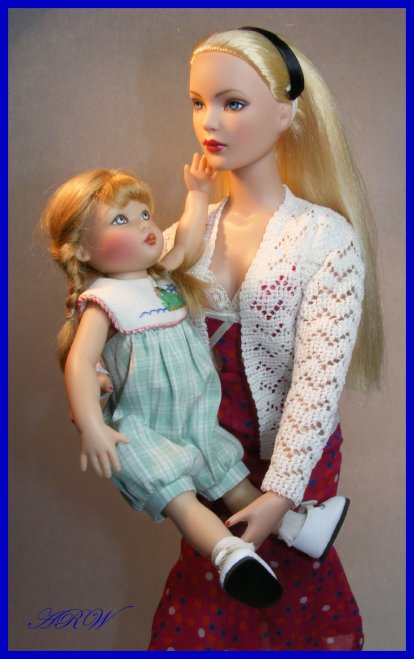 Back to the Works of our Customers page