Works of Our Customers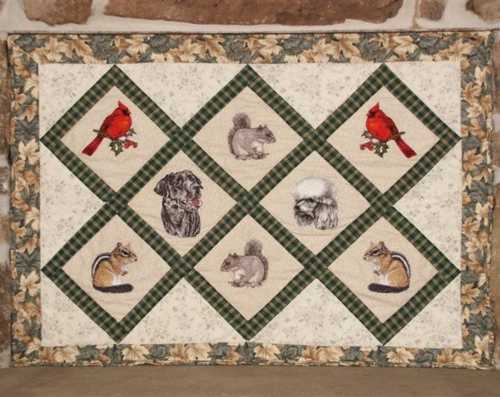 This excellent quilt was sent in by Evelyn Graf, from Moorefield, West Virginia. She used the designs Labrador, Poodle, Cardinal, Squirrel and Chipmunk, embroidered on her Viking Husqvarna Designer One.
She wrote that she used this quilt to hang in front of an unused fireplace. It looks beautiful, Evelyn!
She also said:
"I absolutely love the customer projects page since it gives me so many ideas for ways to use your great designs. The attached project I've done will hopefully give some others an idea also."
Thank you for sharing!
Back to the Works of our Customers page