Works of Our Customers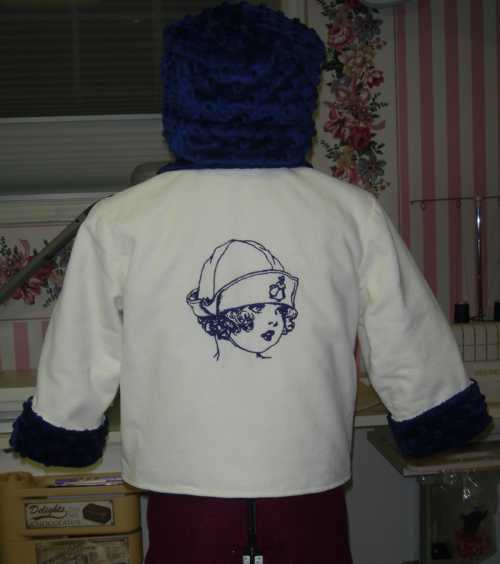 Lilian Menzies from Aurora, ON, has sent in the pictures of a jacket she made with one of our blackwork girls. Lilian writes, "I just love the design. I stitched it in Sulky 30- weight cotton on ivory baby cord, and did a monogram on the front in navy polyester thread. The lining, collar, turn back cuffs and pockets are in navy Minkee dot. It is interlined with special cotton/poly flannel interlining (adds warmth and keeps the navy from showing through!) I used Burda 9829, it's a size 3. Hope you like it!"
We like it very much and hope our customers like it too!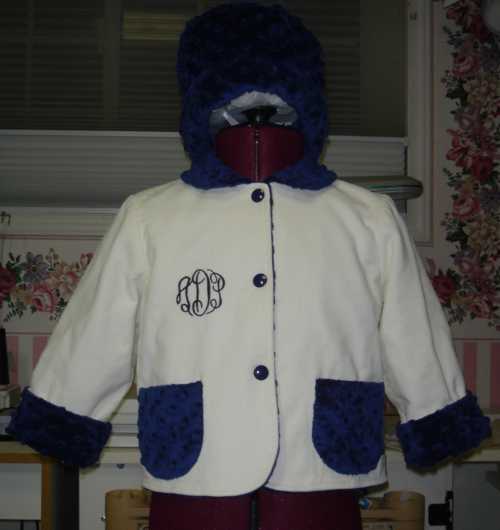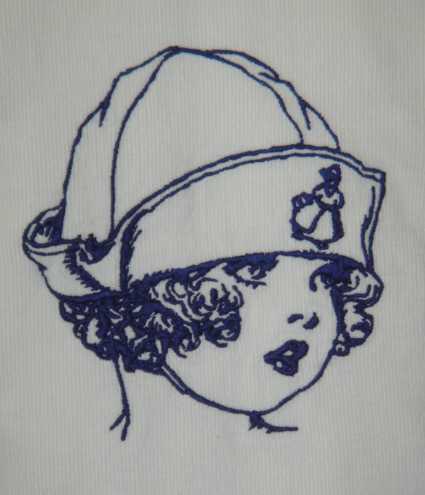 Back to the Works of our Customers page