Works of Our Customers
Kathy Lonergan from Rockford, IL, has kindly sent in photos of her works and instructions for how to make these beautiful greeting cards.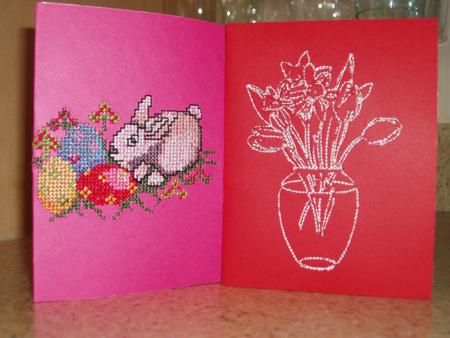 Here what she writes, "I embroider directly onto card stock paper cards. I buy mine at a stamp store in my home town of Rockford, Il.
Instructions for Embroidering Greeting Cards directly on Card Stock 1. Hoop sticky paper. Place a layer or two of stabilizers under the sticky paper. The number of stabilizer layers depends on the density of the design.
2. Remove the paper which covers the sticky side of the sticky paper and "stick" the cardstock onto it.
3. Remember to choose a design that fits on the card stock. Embroider the design.
4. Remove the card and either glue a coordinating paper to cover the back of the design or iron Heat and Bond Lite onto fabric to cover the back of the design.
5. Cut any excess paper or fabric off and remember to sign the back of the card-"Machine Embroidered by (your name)."
Only special people in my life get embroidered cards. Some recipients actually frame them because they are so unique. I donate packs of 6 or 12 to silent auctions/raffles for Not For Profits."
Kathy used our free designs to make these cards. They are absolutely stunning! Thank you for sharing!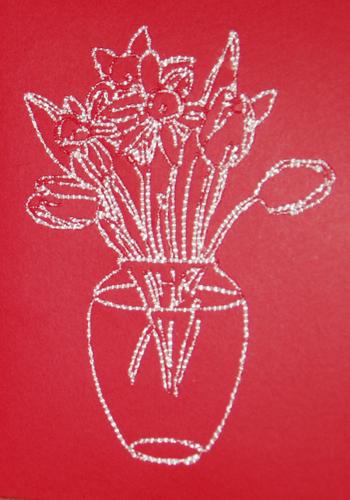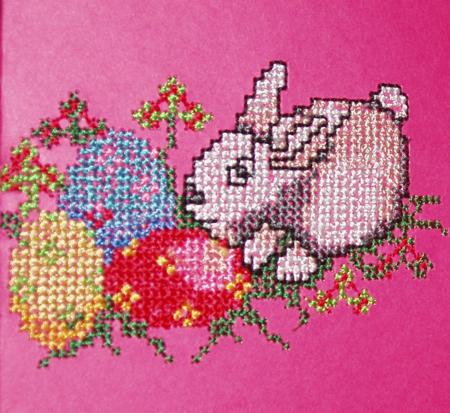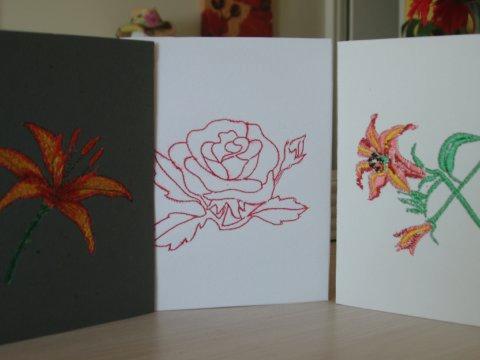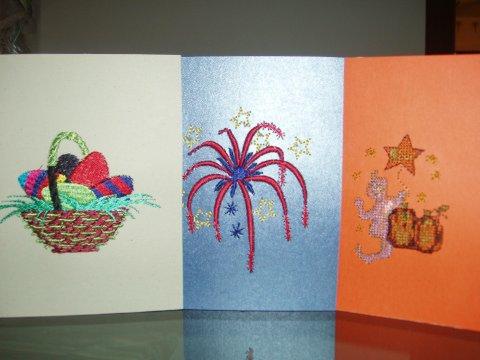 Back to the Works of our Customers page