Works of Our Customers
The works on this page are by Vickie Voelz from Conroe, Texas.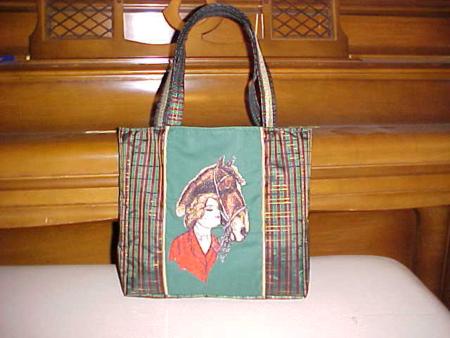 Here is what she wrote:
"I used Going for a Ride as my inspiration for this equestrian-themed tote bag. I have a Singer Quantum XL-6000 which I dearly love that was used to stitch this design. Your designs inspire my ideas for the different projects."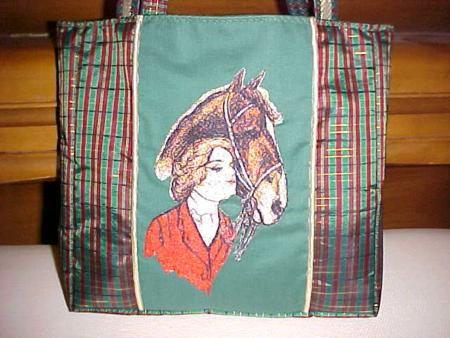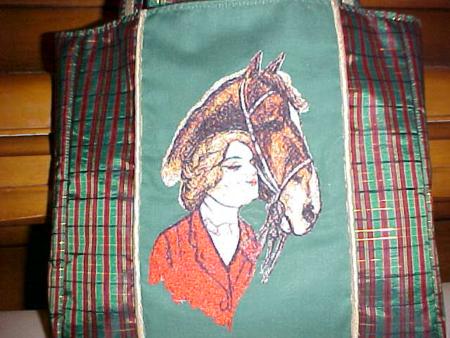 "When I saw the Doggy With Rose design I just had to buy it. I knew I would find a way to display it. I plan to do something else, but for a practice run I used it on this tote. I want to try it on a T-shirt or vest for the next go."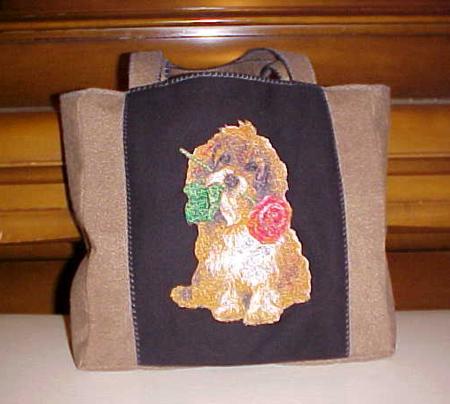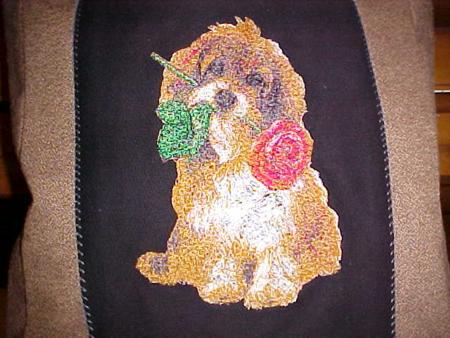 "As soon as I saw the Chihuahua in a Heart design, I knew what I had to do. It reminded me of a dog looking out of one of those little pet carriers for small dogs so I just had to make a bag that looked like a pet carrier with this Chihuahua looking out."
Thank you for the compliments! We're glad that you shared your pictures and ideas with us!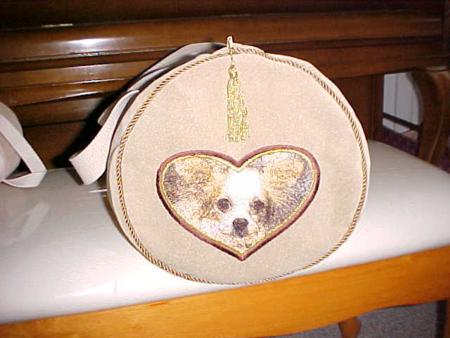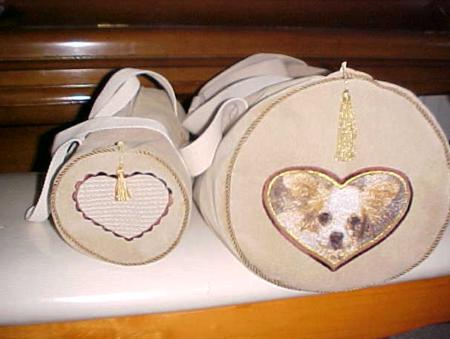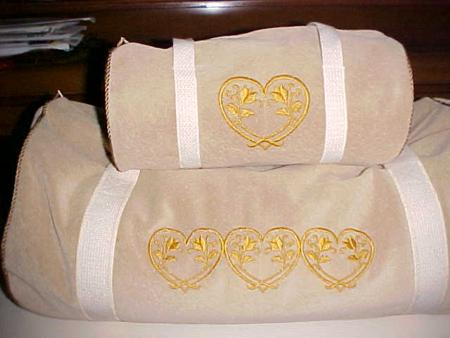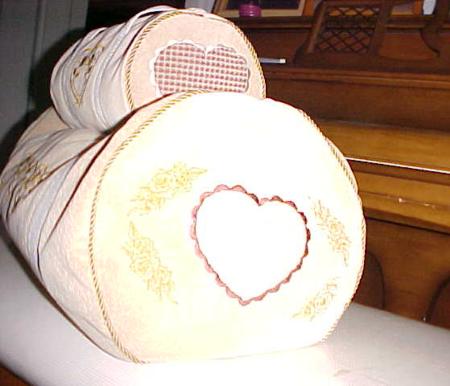 Back to the Works of our Customers page