Customer Appreciation FLASH SALE!
40% off ALL Designs! Ends Friday!
Shop Now!
Works of Our Customers
The pictures on this page were sent in by Linda Canfield from Saline, Michigan.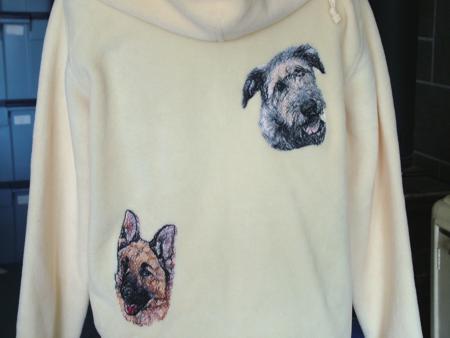 Linda embroidered the German Shepherd and the Irish Wolfhound on the back of her sweatshirt jacket. It looks great! Thank you for sharing.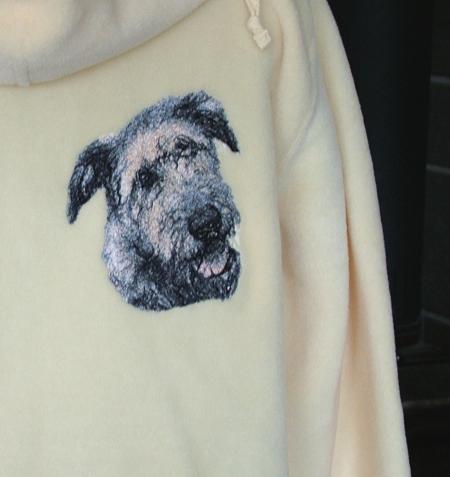 Back to the Works of our Customers page