Works of Our Customers
The pictures on this page were sent in by Aileen Rykiel, a manager and instructor at Bear's Paw Fabrics Inc., Towson, Maryland. These are the projects of embroidery class students and the shop staff which are on display in the shop.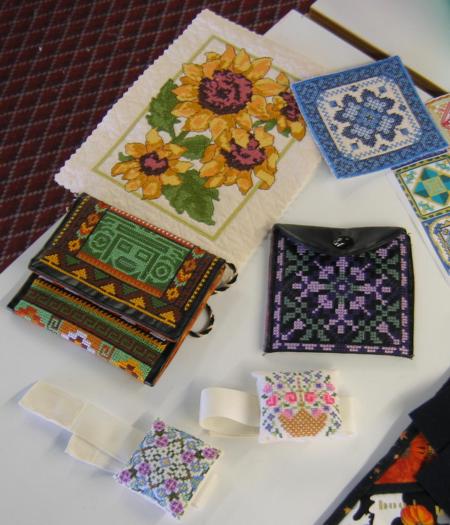 The South-Western Indian Motif Set was used for a purse.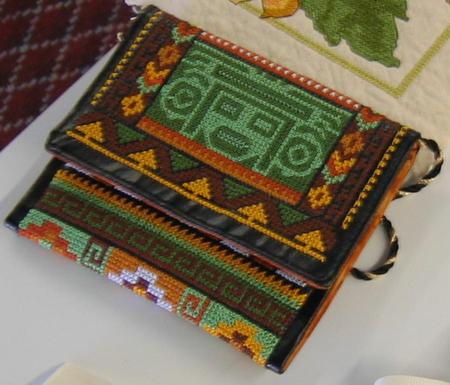 Joan Hagan used the designs from the Quilt Ornament Set for coasters and a purse.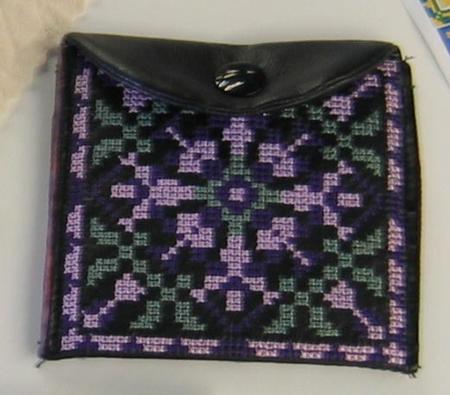 The Floral Miniatures were used by Delores Rickman for the wrist pin cushion. She also made the Cat Table Runner.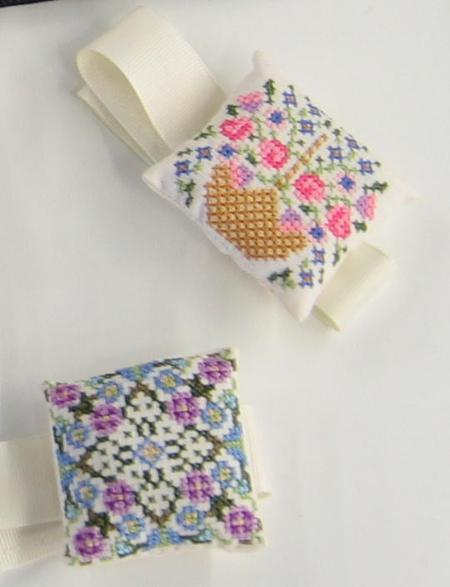 This is the store display, with the Sunflower embroidery in one corner.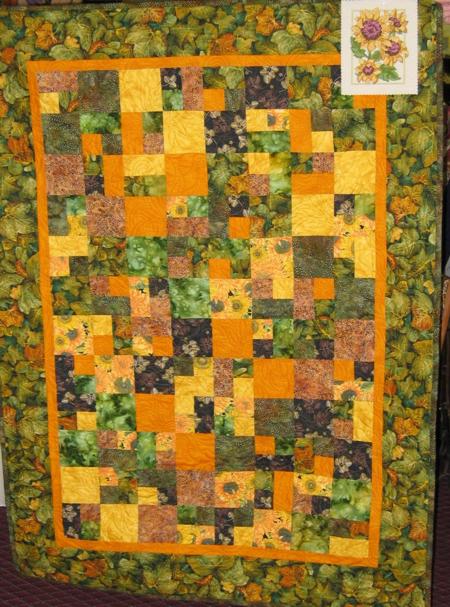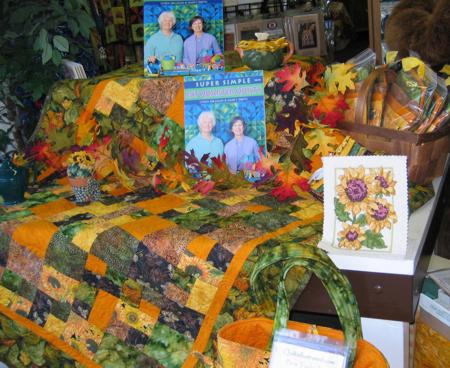 Back to the Works of our Customers page