Works of Our Customers
These pictures were sent in by Pat Myers, our customer from Fremont, OH. All these thread dolls she made for her granddaughter. Pat used 1/2" super magnets. She also designed the carrying case for all the dolls.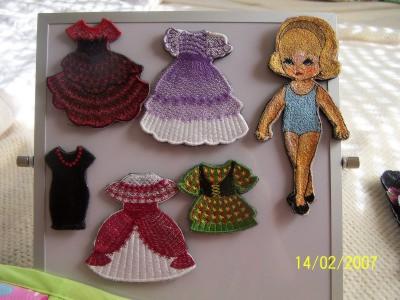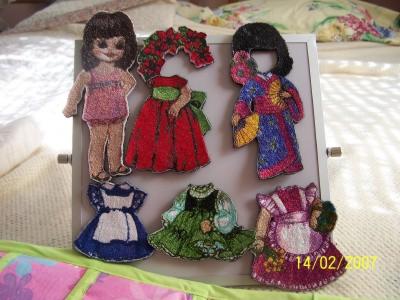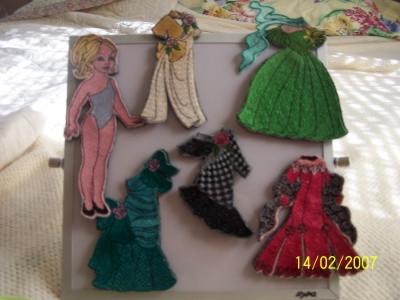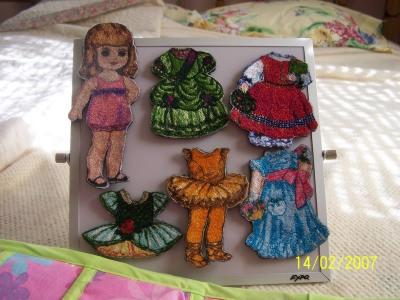 Pat writes: " And . . . every gal needs a dog, so I embroidered the dog and dog house (Bichon Frise is from Cactus Punch and the Dog House is from Embroidery Library). ...still looking forward to a little boy thread doll!"
This is the carrying case for the dolls. Looks beautiful! Thank you for sharing!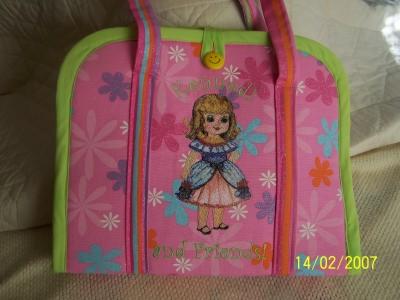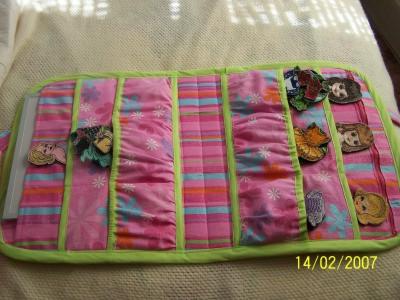 Back to the Works of our Customers page