Bethlehem Star Wall Quilt with machine Embroidery
The Lone Star is one of the most beautiful traditional quilting patterns, and this our machine-embroidered take on it.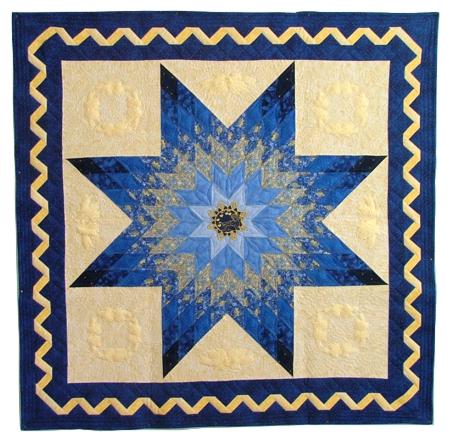 Click here to see a larger image.
The finished size of our quilt is 52" x 52"
For the star, we used fat quarters of 7 different blue fabrics; 1 yard of yellow fabric is used for the background.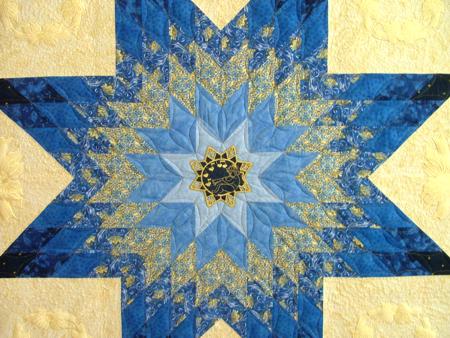 We embellished the quilt with embroidery - in the center of the quilt is the FSL Star of Bethlehem Ornament. We embroidered it as a freestanding design and then stitched it onto the finished quilt.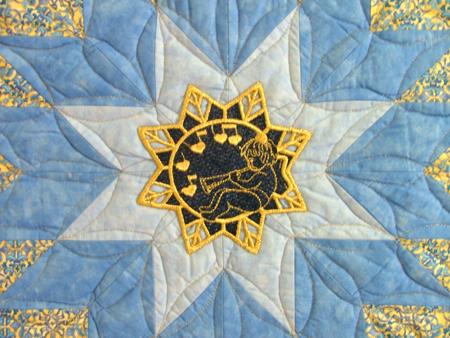 The spaces between the points of the large quilted star are embroidered with designs from the Christmas Border Set II. We stabilized the parts of the quilt top under the embroidery with Dream Poly batting and used thread that matched the color of the background. Then, we cut away the batting as close to the embroidery as possible. When quilting, echo quilt the embroidery, then use small stippling to fill the space, in order to produce a Trapunto effect - a sculpture-like embroidery.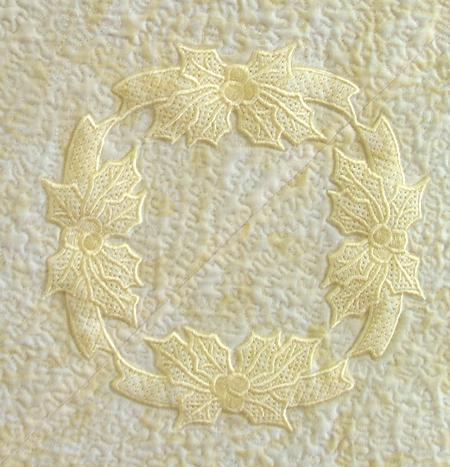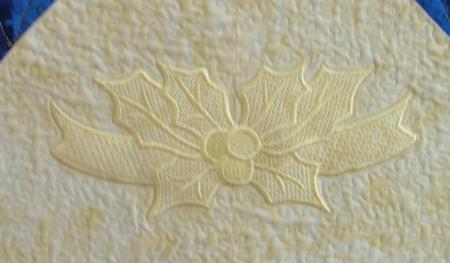 This quilt will look great without a border, or you can make any border you think is suitable here. We chose a traditional ribbon pattern.
The border is 6" wide. We used about 1 yard of dark blue fabric and 1/4 yard each of two yellow fabrics.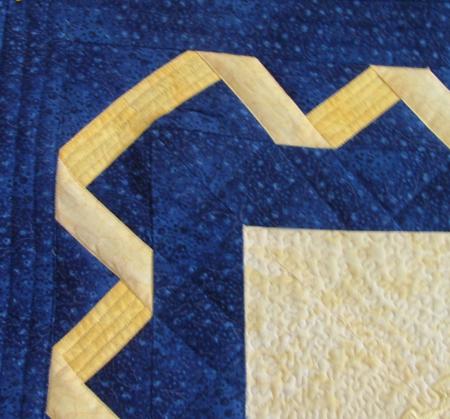 We'd like to recommend The Border Workbook by Janet Kime (That Patchwork Place), a great source of pieced border ideas.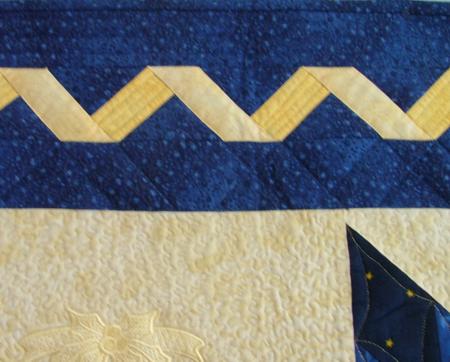 We hope that you liked our idea and will come up with many of your own.
Working with diamonds demands much patience and accuracy. For beginners, it can be a nightmare. We recommend using the 38" Quick Lone Star Fusible Printed Interfacing from www.QuiltSmart.com. You can order it directly from the QuiltSmart website, or it maybe available in your local quilting supply stores.
Back to Projects Page