Our small wall quilt Silent Night, measuring 30" long by 26" high, features the Boy with Lamb embroidery design in the photo stitch tehnique. The wall-hanging was first pieced, then embroidered and quilted.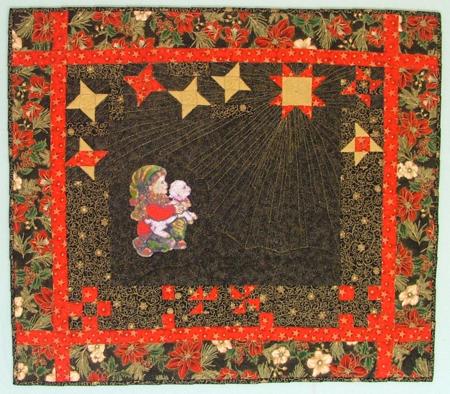 The central part with embroidery measures 16" x 12" (finished size). It's black cotton fabric sprinkled with tiny golden dots.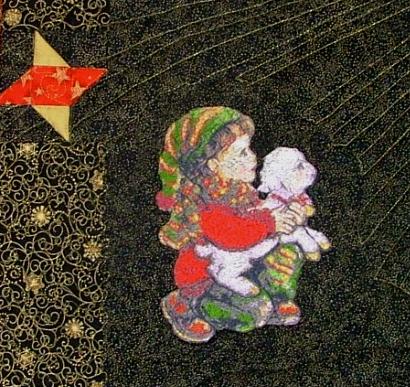 The central part is surrounder by pieced borders. The upper border is 4" wide, while the lower, right and left borders are 3" wide. The upper border consists of 4" x 4" blocks, all other borders consist of 3" x 3" blocks featuring different stars and nine-patches.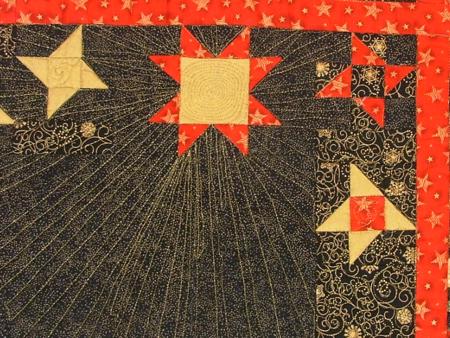 The largest 4" x 4" star symbolizes the Star of Bethlehem..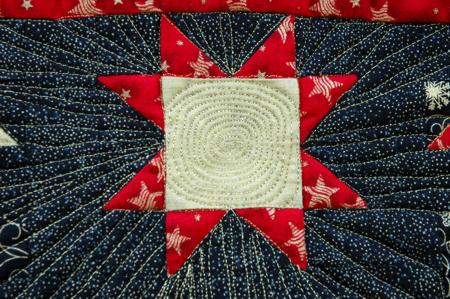 The first border is surrounded by the 1" wide red border. The outer border is 3" wide.
The wall hanging is quilted in free-motion style with golden metallic thread.
We hope that you like our idea and will come up with many of your own!
Back to Projects Page