Advent Calendar Project Ideas
Our FSL Advent Calendar can be used in several different ways to produce unique Calendars. This page offers just a few ideas.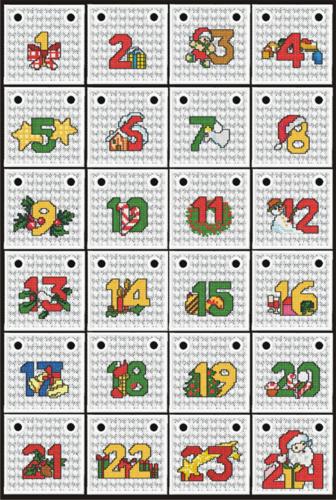 If you have never worked with our FSL designs, please read the General Guidelines first.
Some points to remember from the General Guidelines:
Use Vilene water soluble stabilizer;
Use the same thread for the upper and bobbin to get two-sided embroidery.
DO NOT embroider several designs in one hoop.
After you are done embroidering, you can start putting together your calendar. You have many options. For example, the designs can be embroidered as FSL ornaments and hung on a garland. Every day, an ornament can be taken down.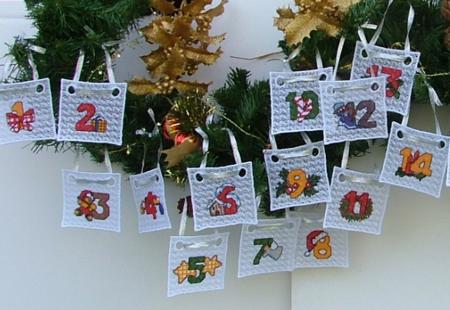 This is our Advent calendar hanging from a book shelf.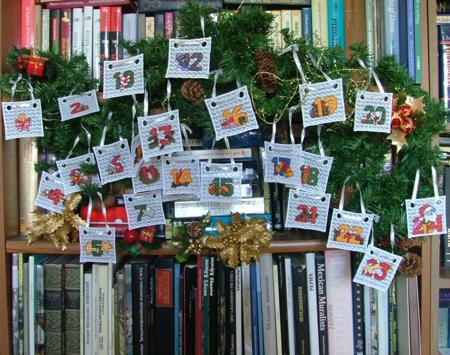 You can also make a more traditional, quilted calendar, with the individual ornaments serving as small pockets. The finished size of the calendar quilt is 36" x 36".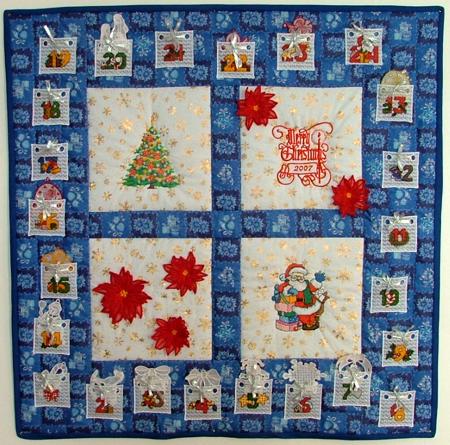 The overall design is very simple - four 10" x 10" blocks are connected with 2" wide sashing and surrounded by 7" wide borders. When cutting out, do not forget about the seam allowance, cut the blocks 10 1/2" x 10 1/2", and the sashing 2 1/2" wide (two strips 2 1/2" x 10 1/2" to connect the squares into rows, and one strip 2 1/2" x 22 1/2" to connect the rows) and the borders - two strips 7 1/2" x 22 1/2" (these are the upper and the lower borders) and two strips 7 1/2" x 36" (these are the left and right borders).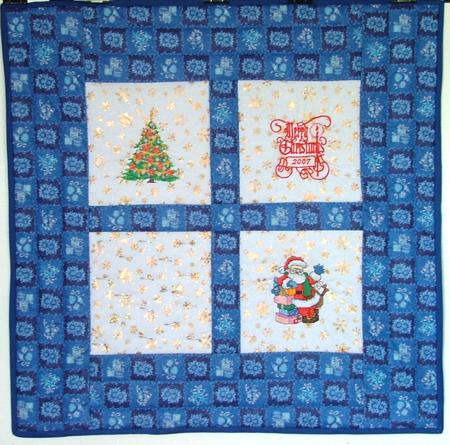 First we pieced the top. Then we embroidered the squares. For the stabilizer, we used low loft Dream Poly batting. Then, we cut away the excess batting as close to the embroidery as possible. On one of the blocks, we embroidered a Christmas tree from the Christmas Tree Set.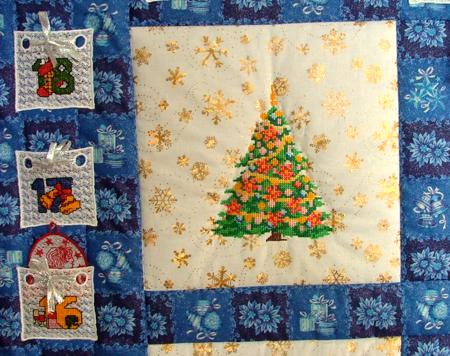 On another, we used the design Merry Christmas.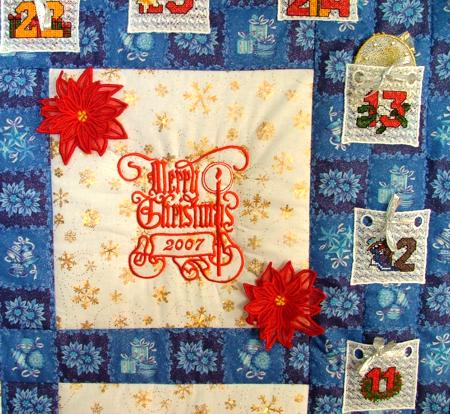 On the third, we embroidered Santa with Gifts.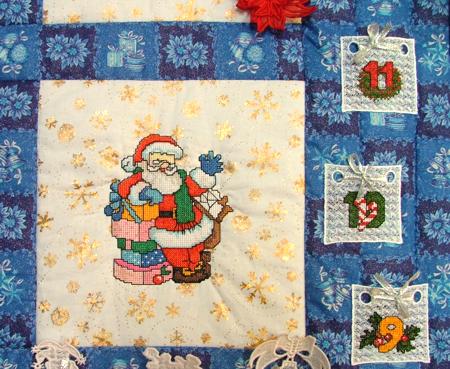 The fourth square was decorated with the 3D FSL Poinsettias. But they were stitched on later, after the quilting.
For the quilt, you can choose any designs that you like.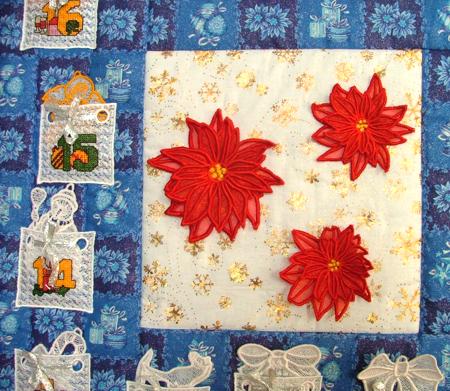 The next step was to make a sandwich out of the backing, batting and top. We quilted in the ditch and around the embroidery with monofilament (invisible) thread. Then we squared the edges of the quilt, finished the raw edges and stitched on the Advent calendar ornaments as pockets.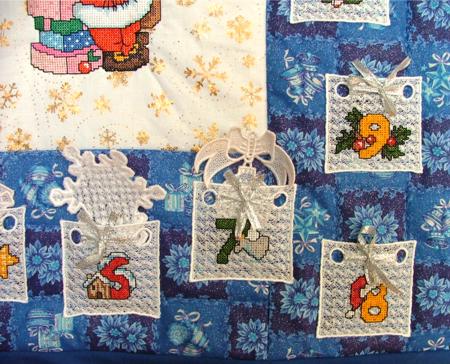 In the pockects, we placed in the pockets different FSL ornaments. You can place sweets or any small goodies into them.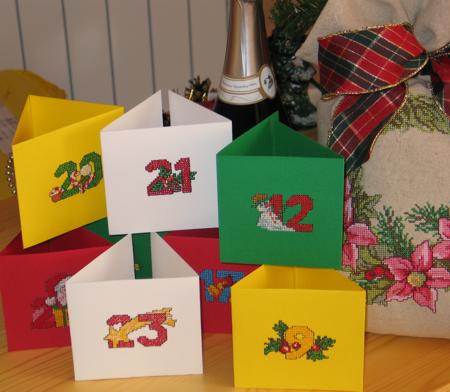 It's also possible to embroider the designs from the set on card paper, and make an Advent calendar based on that. For your convenience, the cross stitch designs of the numbers without FSL base are added into the set.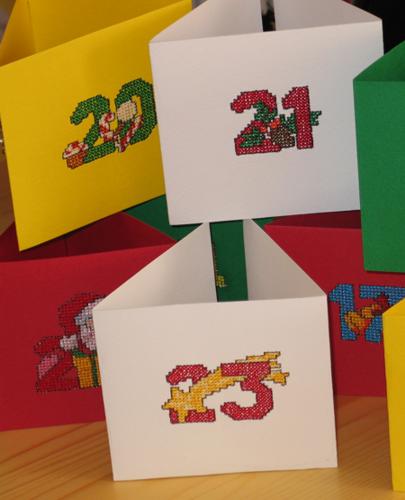 We hope that you liked our ideas and will come up with many of your own.
Back to FSL Advent Calendar Set
Back to Projects Page