Here we offer some project ideas on how to use the Crane Set, the machine embroidery designs in the satin stitch technique.
Our first project - a kimono style silk gown decorated with embroidery.

Use any water-soluble stabilizer and either rayon or polyester 40-weight embroidery threads.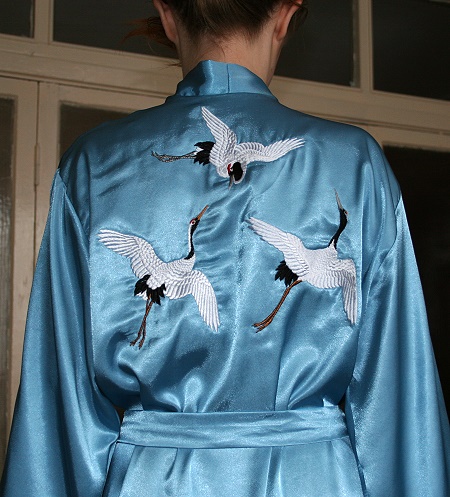 The second project is a quilted wall hanging. The finished size of it is 27" x 27"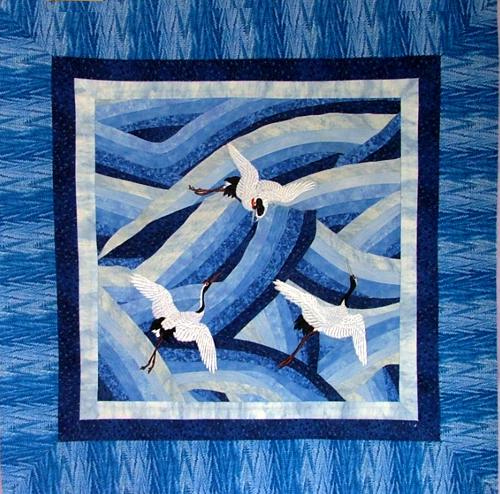 To make this quilt, we first drew waves on a 18"x 18" square of light-weight cut-away stabilizer; cut 1" and 1 1/2" wide strips of six blue fabrics, then machine-stitched the strips onto the picture one by one. It's important to press the seams after every strip is attached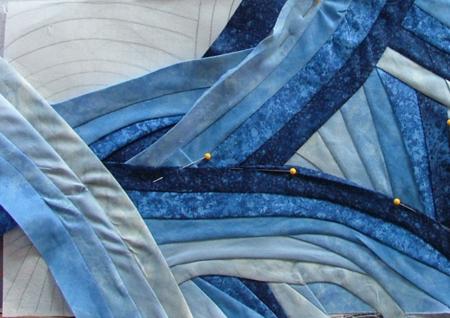 When the piece with waves was ready, we pressed it, hooped and embroidered the cranes one by one.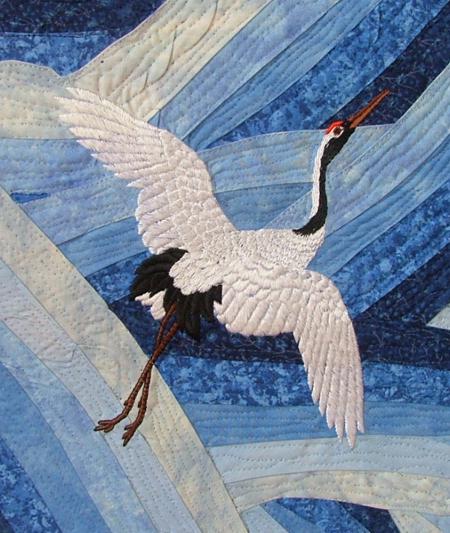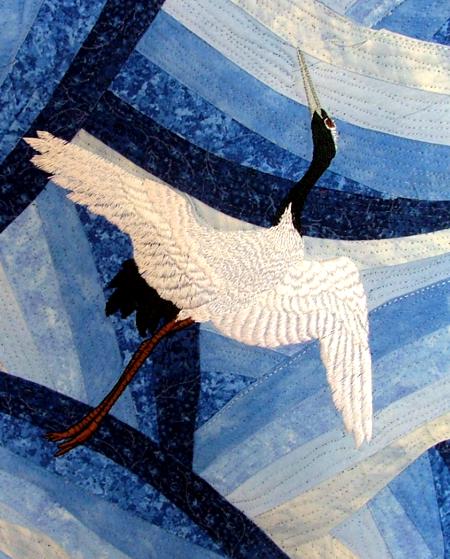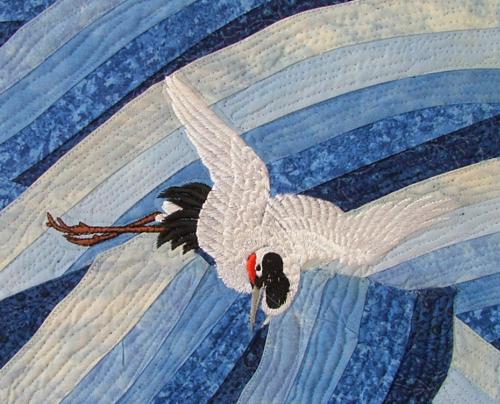 Then we pressed the piece again and squared it to get a 16 1/2 x 161/2" piece.
The borders are pieced out of 3 fabrics. The first strip is 1" wide (cut 1 1/2"), the second strip is 1 1/4" wide (cut 1 3/4") and the last strip is 3" wide (cut 3 1/2"). First we stitched all the strips together, then sewed them to the embroidered part and made mittered corners.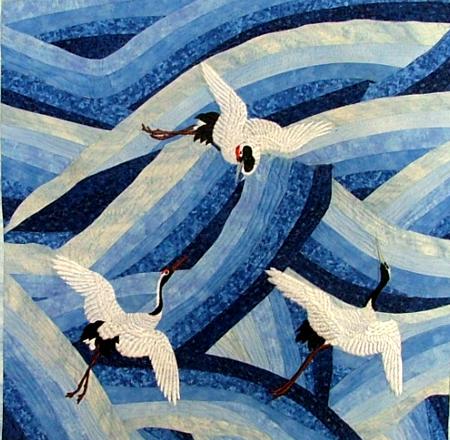 We quilted the wall hanging with invisible thread. The quilting line goes around the embroidery and several times along each wave; the first and the second border strips are quilted in the ditch, the third border strip is quilted along the pattern of the fabric.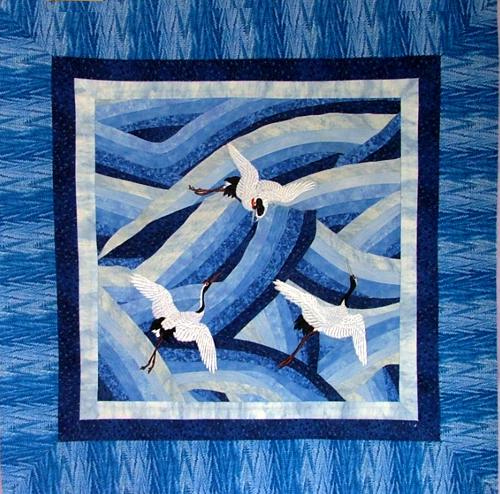 We hope that you like our ideas and will come up with many of your own.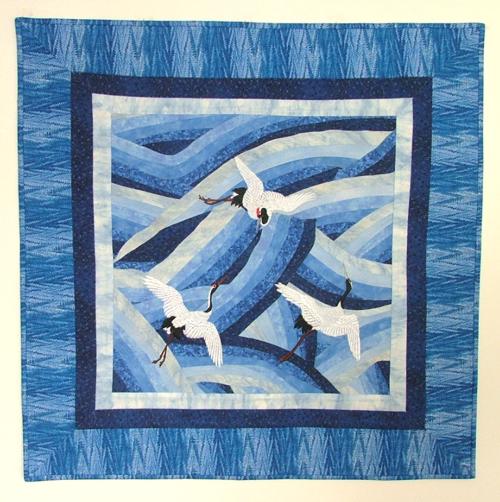 Back to the Crane Set
Back to Project Page