Blouse with FSL Crochet Square Set
The FSL Crochet Square Set is a set of 2 machine embroidery designs which can be used in different projects. Here we show you how it can be used to make a summer crochet blouse.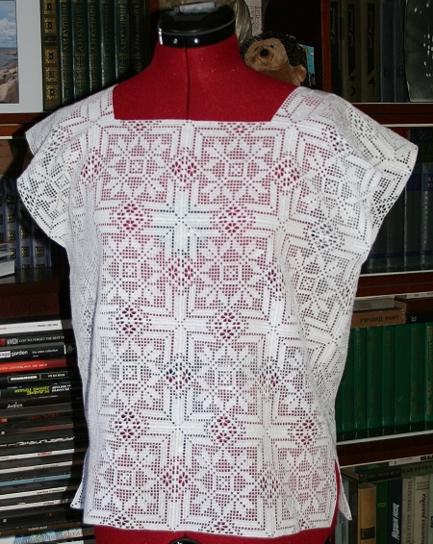 You will need Vilene water-soluble stabilizer, and 50- or 60-weight white cotton embroidery threads. For this project we used Signature machine quilting cotton thread. Our blouse fits a 36"-38" bust.
Before we start, please read our General Guidelines and Step-by-Step Guide to Embroidering our Crochet-Style FSL designs; this might be helpful.
Step One: Check over the test stitch-out - if you are satisfied with it, you can proceed with your work, if you are not satisfied, you might need to change any of the following: the choice of threads, needles, fabric or the settings of the machine. Do not proceed with your work until you are satisfied with the stitch-out.
Note: the test stitch-out should be washed away; until the stabilizer is washed away you cannot see whether it is sewn correctly.
Step Two: Both the front and the back of the blouse are the same. For each side (back and front) embroider 16 large squares and 2 small squares.
Step Three: Dissolve the stabilizer. Place the parts into a bowl of warm water. DO NOT use hot water. Change the water several times. Spread each part flat on an even surface and leave to air dry. Press with steam.
Step Four: On a working table, lay out the embroidered parts as shown on the diagram, pin them to each other and start stitching. Use a short zigzag and the same thread that you used for the embroidery.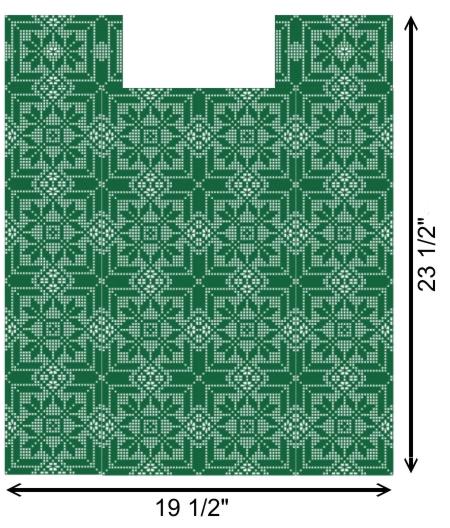 Step Five: To make the back, repeat Steps Two and Three.
Step Six: Using a short zigzag, stitch the shoulder seams. Then, stitch down the sides.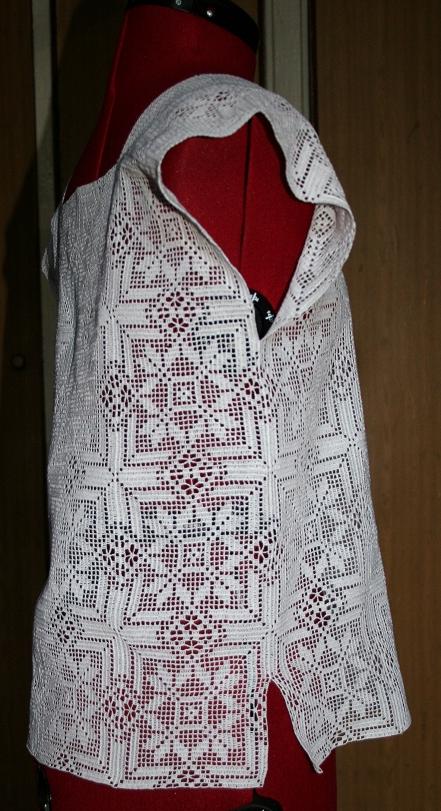 The blouse is ready. Enjoy!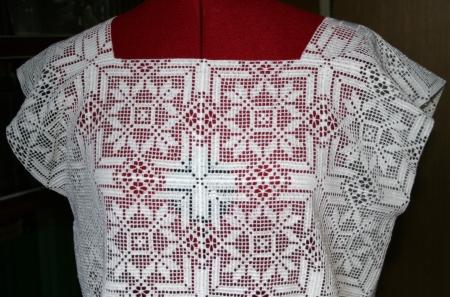 Here is another idea for the same FSL Crochet Square Set.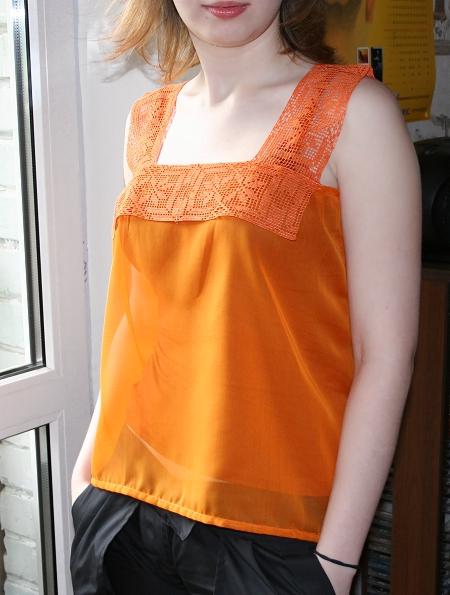 In this case we used only the smaller parts of the set.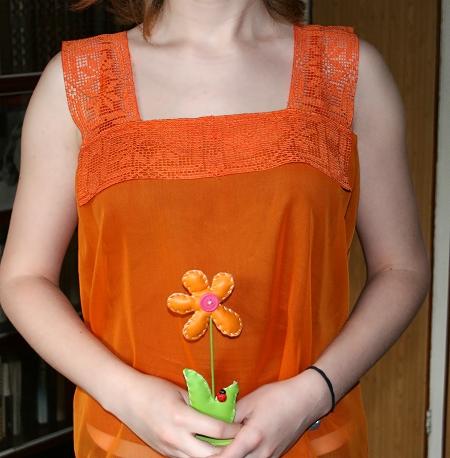 Back to the FSL Crochet Square Set
Back to Projects Page